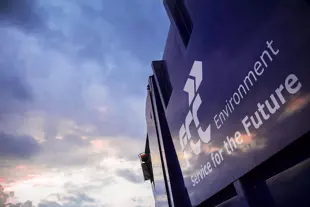 Company information
FCC Austria Abfall Service AG
Hans-Hruschka-Gasse 9
A-2325 Himberg
Phone: 02235/855 - 0
Fax: 02235/855-2070
Web: www.fcc-group.at

Email: him@fcc-group.at
"Information and disclosure obligations pursuant to §5 E-Commerce Act (ECG) and §§24, 25 Media Act (MedienG)"
Company register: FN 52959g | Company registration court: LG Korneuburg |
UID Nr: ATU16169900
DVR Nr: 0510823 | ARA License number: 21154 | Jurisdiction: Korneuburg |
Legal form: joint stock company
Board of Directors:
Mag. Björn Mittendorfer, Chairman
Franz Predl, Member
Johannes Peter Spalek, Member
Antonio Hervella Garces, Member
István Németh, Member
Supervisory Board:
Pablo Colio Abril, Chairman
Carlos Afonso Ferrer, Member
Miguel Angel Martinez Parra, Member
Alejandro Aboumrad Gonzales, Member
Owners / Shareholders: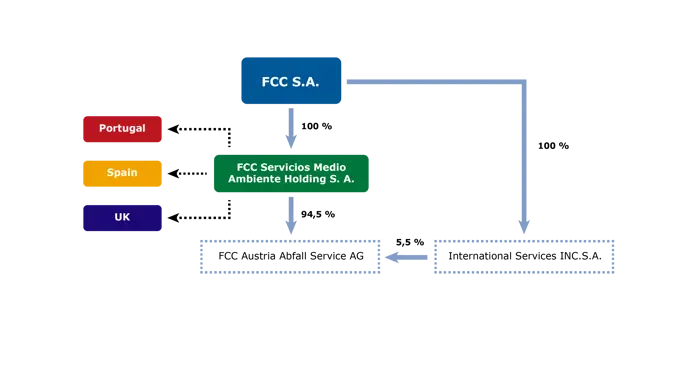 Basic direction of the website:
Information about FCC Austria Abfall Service AG, the waste management services offered by this company as well as general information and contributions on waste management relevant topics.
Corporate purpose: Environmental services and related commercial transactions
Chamber affiliation: WKO | Berufsrecht: AWG, UGB, GewO: www.ris.bka.gv.at
Supervisory Authority:

Bezirkshauptmannschaft Bruck an der Leitha
Bundesministerium für Nachhaltigkeit und Tourismus
If you have any questions about the website, please send an email to info@fcc-group.at Changes, errors and mistakes reserved.
Copyright:
All texts, graphics and images are protected by copyright.
Disclaimer:
Despite careful content control at the time of linking, we assume no liability for the content of external links. The content of the linked pages are the sole responsibility of their operators. However, should it later turn out that we refer to sites with illegal content, we will remove these links immediately.
Here you can find: