We presume you have already heard about the waste hierarchy? The classical, old fashioned model was connected to 3R: reduce-reuse-recycle. Nowadays, it has fallen more in line with the philosophies of the Circular Economy, Zero Waste and "From waste management to resource management" with the Pyramid / Hierarchy adopting a slightly different form.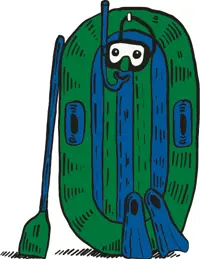 Following this principle, we have started to develop Re-Use Centres in our Group few years ago, but freshly we have been introducing Re-Use Centres on a new level; we have been transferring the reuse center to a virtual environment under the title "Back2Life".
With our re-use shops - Back2Life - we collect reusable items, transforming products that would have been disposed of as waste into valuable resources. This means we reduce the amount of valuable materials and products that end up in landfill.
The benefit to our customers
People can make someone else happy with the things they no longer need – their waste gets the chance of a second life. Customers bring the items to our premises and we promote them in our virtual shop. The buyers can check the items available in the Back2Life stores easily from home, via their mobiles or computers without having to visit the store, with the possibility to make a reservation for items to be picked up in person.
How it works?
The sellers bring the items they want to get rid of to our stores and we promote them in the virtual shop.
The buyers check our page, if they like any item, they can make a reservation and pick the item up in our store.
Money earned through Back2Life will support public municipal projects. The projects are run in cooperation with the relevant municipality.