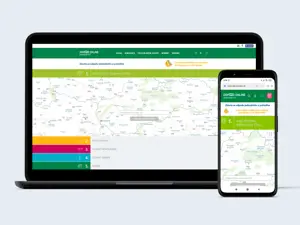 Thanks to this service, you are able to order a container and ensure the safe removal and disposal of your waste literally with just a few clicks, whether from the comfort of your home or on the move.
How the service works?
The procedure for ensuring waste disposal is really simple. It consists of 5 steps and will only take a maximum of about 5 minutes of your time.
Step 1 - Enter the postal code and the system checks whether we provide the service in your location.
Step 2 - Choose the type of waste you want to get rid of.
Step 3 - Select the desired container size.
Step 4 - Chose the date for delivery and pick-up of the container.
Step 5 - Confirm your order by making an online payment - Credit Cards including VISA or Mastercard are accepted.
It's simple, quick, convenient and the icing on the cake is the guarantee of our company's expertise in the removal of your waste.