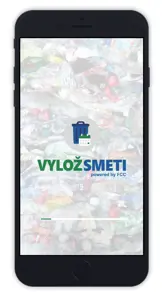 Are you the kind of person who sometimes forgets to put the rubbish bins out, or loses the letters with the waste collection schedule? Thanks to our App such misfortunes will soon be a thing of the past!
An App that thinks of your trash for you!
Paper schedules for the collection of waste in municipalities will be a thing of the past.
You as the user of our new practical application will no longer forget about your trash! In addition to the calendar with the upcoming dates of collection of individual types of waste, current information will be available via mobile or tablet, as well as reminders which can be set notifying of collection in advance.
How it works?
Simply download the application from the Google Play or Apple Store and it will automatically install.
Open the App, enter your address, select the type of waste, choose the time for the notification to be delivered and reminders will start coming in. The App will notify you promptly before it's time for your trash to be picked up.
Slovakia is the first country in the FCC Environment CEE Group to bring this new application to its inhabitants. We believe that such a smart solution will make your daily lives simpler.