.A.S.A. offers new service to citizens of city Trnava - Used clothes colletion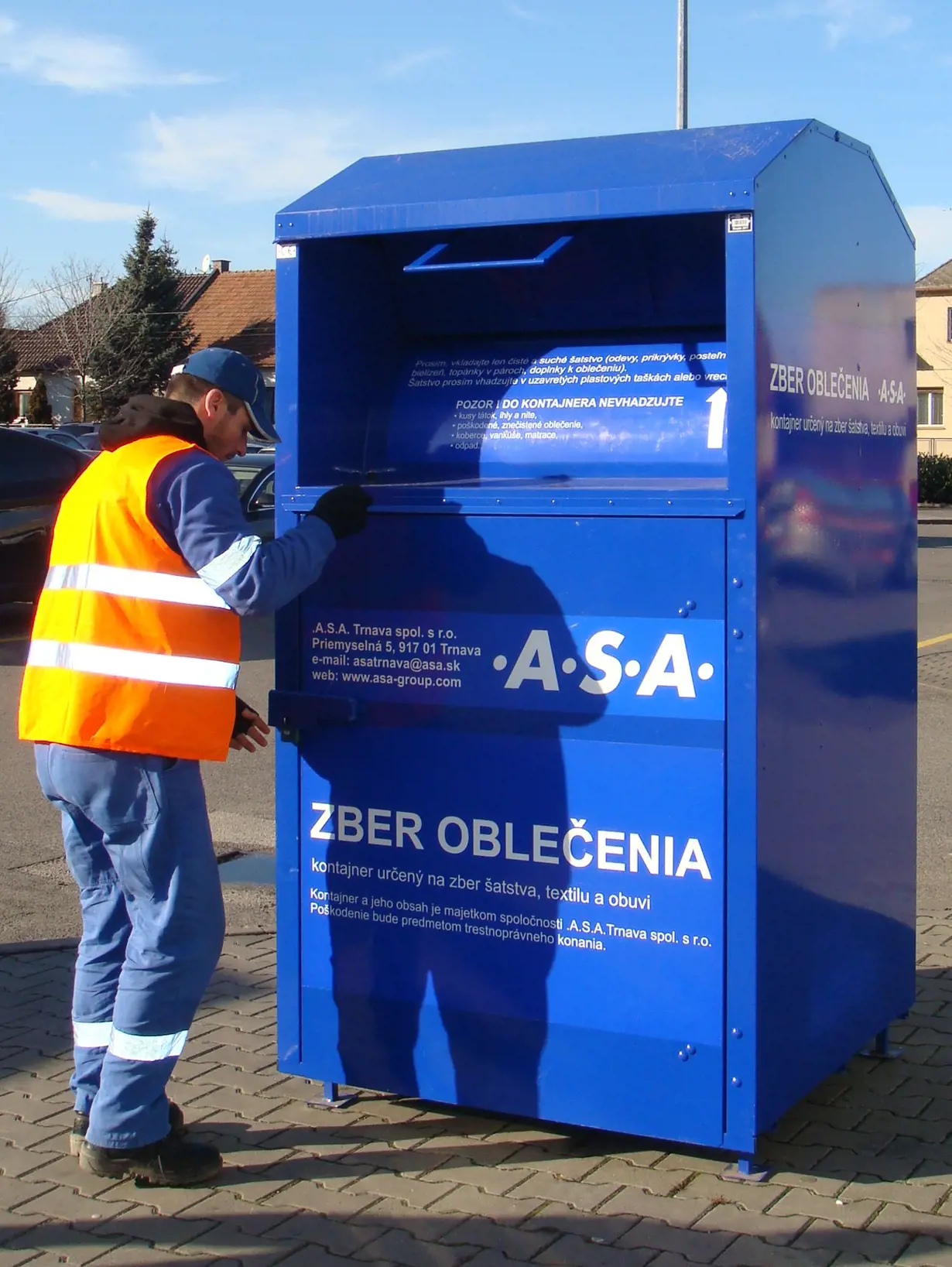 .A.S.A. Company in cooperation with town of Trnava is now offering new service - collection of used clothes, textiles and shoes. The first containers designated for clothes collection were placed in December last year and the first collection has been realized in January this year.
Recently there are 24 containers placed in the town of Trnava and surrounding area. Containers are located on busy places and citizens are welcome to place their used clean and dry textile (clothing, other textiles, paired shoes, accessories, and toys) in tied bags into it.
Collected clothes are further treated like secondary raw material and Company covers its charity activities by assets from used clothes collection.