.A.S.A. Saves 700,000 Truck Kilometers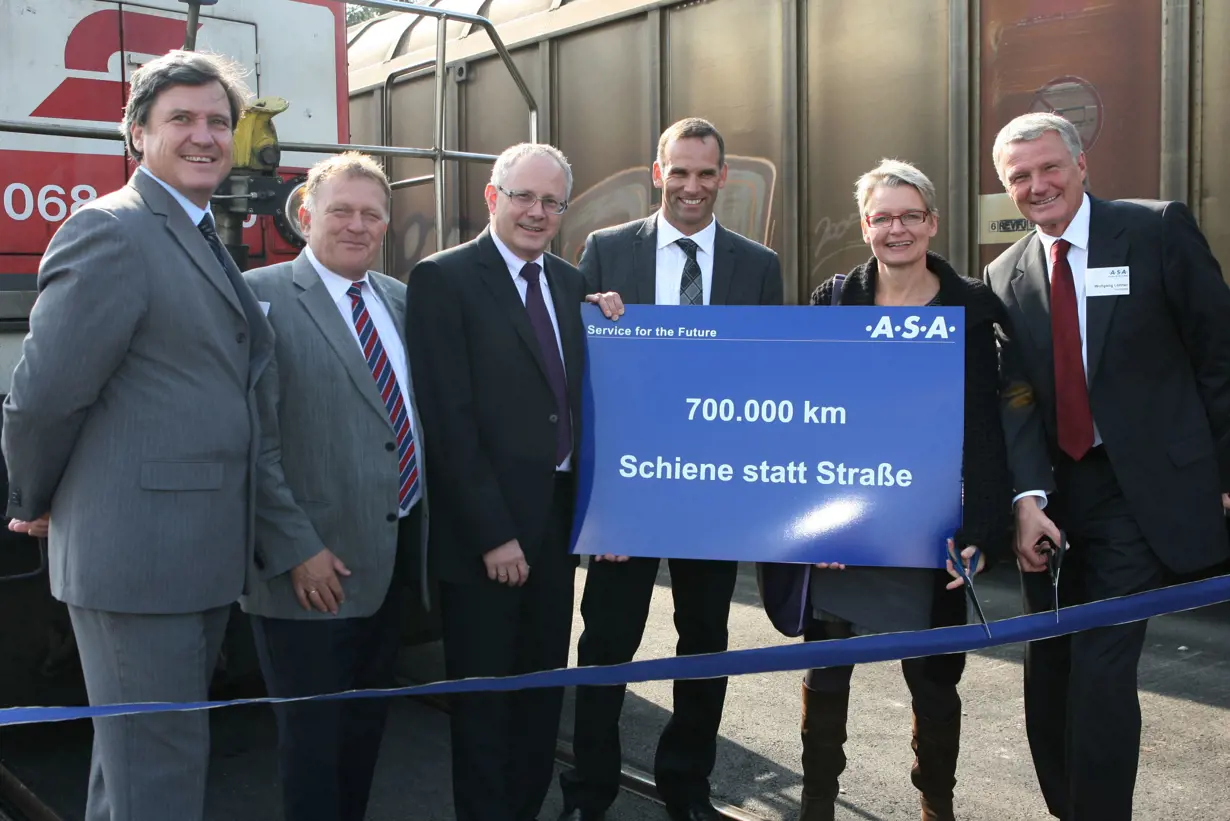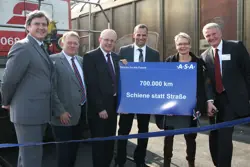 Fine dust is waste, too – and a very dangerous kind at that. Therefore it is only logical that the .A.S.A. Abfallservice AG waste disposal company makes its contribution to the reduction of fine dust in Graz.
.A.S.A. Abfallservice AG has been operating one of its 18 Austrian locations in Graz since 1991. Because of the enormously positive development of this location – the turnover has tripled in the last 10 years – the company decided for massive building of company grounds in Graz-Puntigam with an investment volume of about EUR 5 million.
The key part of this project, which was implemented in record time, is the activation of a 3.8 km long track system in cooperation with Grazer Schleppbahn GmbH. Its connection to the ÖBB rail network allows for railway transport of waste. .A.S.A. can therefore move about 700,000 transport kilometers per year from the road to the railway. The related annual savings of about 250,000 liters of diesel or 900 truck journeys in the Graz town area imply a corresponding relief for the air in Graz in relation to fine dust, SO2, nitrous gases, and noise.
The investment activities and entrepreneurial success of the .A.S.A. company in this region have been judged positively by, among others, town council member Dr. Christian Buchmann. "I would like to congratulate .A.S.A. on its expansion and I am glad that it is taking place at the Graz location. Special recognition should be given for the re-activation of the siding as this infrastructure has almost passed into oblivion. Now, so to speak, it will take over a green job for .A.S.A by transporting waste!" he said at the press conference on the occasion of the official opening of the track system on 8 October 2010.
Moreover, the .A.S.A. company grounds have been extended by approx. 10,000 m2, a production hall of 2,400 m2 has been built, and the handling areas have been enlarged. The office and sanitary areas for the current 61 staff members have also been extended. Thanks to the new plant, .A.S.A. in Graz now has one of the most modern logistic centers in the waste industry.
The volume of waste handled by .A.S.A. solely in Graz is enormous: about 55,000 tons of waste and recyclables are processed here every year. 12,000 tons of this volume consist of recyclables such as scrap paper, cardboard, and plastics; 40,000 tons are non-dangerous waste from communal waste collection and from the industrial and building sectors. The remaining 3,000 tons are formed by dangerous waste, which has to be processed separately.