.A.S.A. Servicii Ecologice and Goldis University ICIM Arad - Partnership for the future of Arad basketball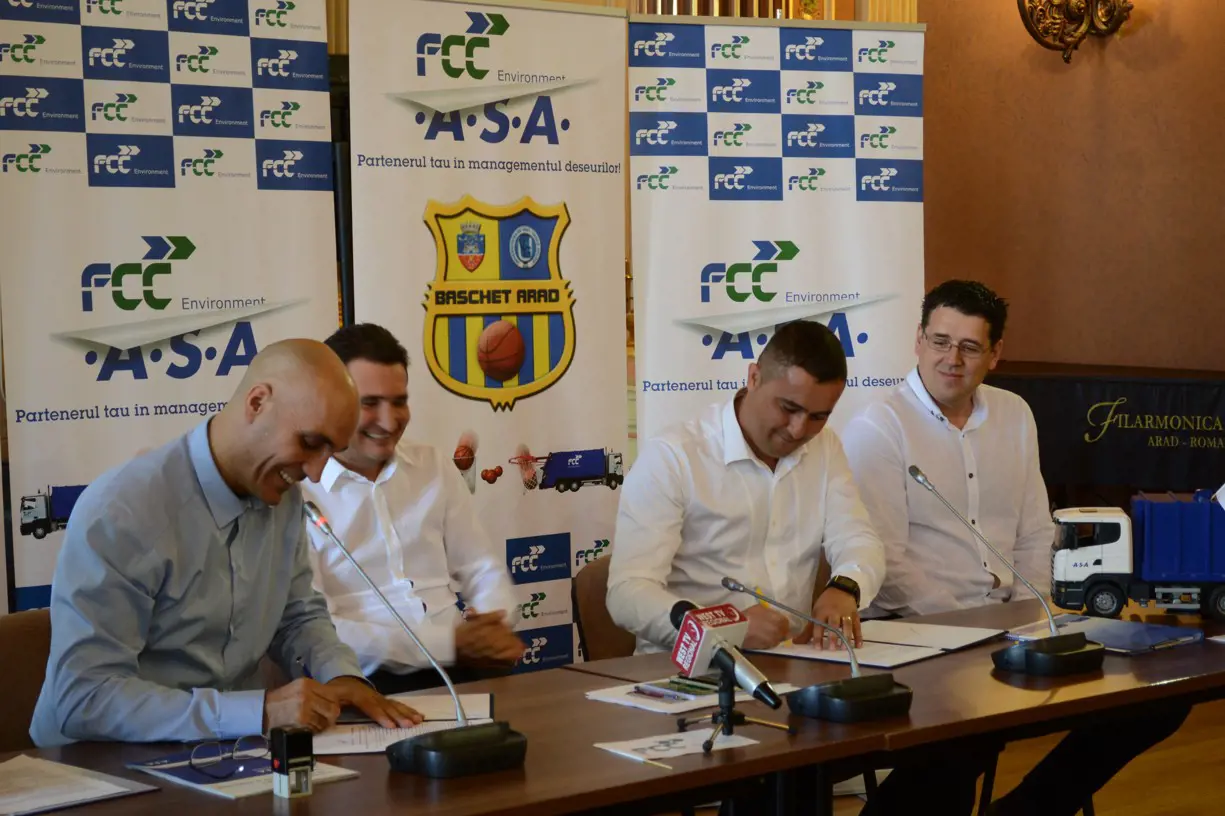 July 21st, 2016 - With the support of .A.S.A. Servicii Ecologice (presented under the brand FCC Environment) the uncertain future of the most famous sport's team in Arad - the Goldis University ICIM Arad – has been secured.
The women's basketball club from Arad is one of the most decorated in the country, having won 9 national championship titles, as well as two Romanian cups and three trophies in the League of Central Europe.
"This partnership is the first step on the way to a better future for basketball in Arad, the first ray of sunlight after a long period of uncertainty", said Dan Moraru, coach of the women's basketball club.
The contract was signed at the Town Hall by Emanuel Maris (.A.S.A. Servicii Ecologice) and Marcel Urban (representative of the club) in the presence of the deputy mayor Călin Bibart, confirming the support of the local authorities to the sport in Arad, in particular to women's basketball.