10th anniversary Waste-To-Energy-Plant Zistersdorf – full power ahead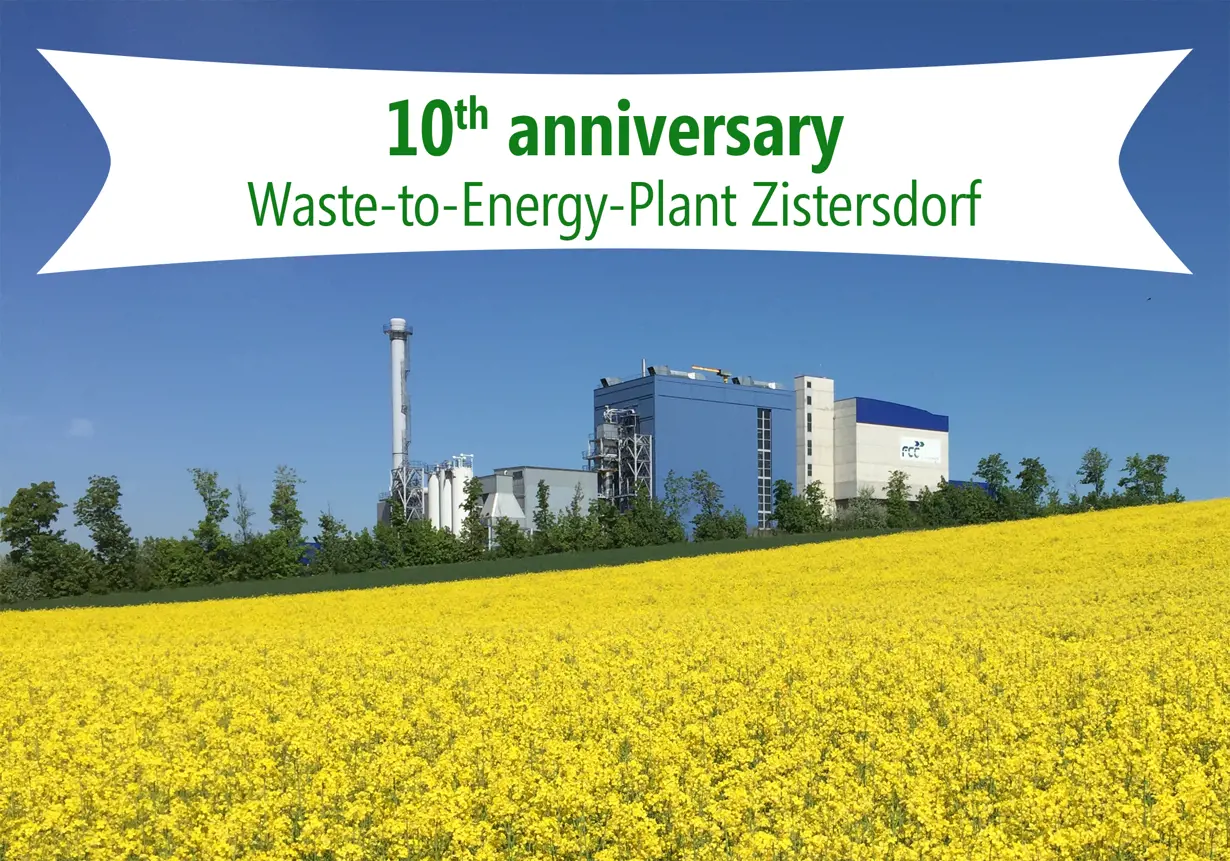 In March of this year the WtE-Plant of FCC Zistersdorf GmbH is celebrating its 10th anniversary. Thanks to the dedication of its employees and the positive atmosphere, the production has proven to be extremely reliable, exceeding all expectations in terms of ecological and technological performance.
Over the last10 years; 1 billion kilowatt hours of electricity have been generated and more than 250,000 tonnes of residual waste have been collected from the households of the districts Gänserndorf and Mistelbach.
The recycling yard which operates on behalf of the municipality of Zistersdorf and opened in 2013 currently employs 10 staff. The yard itself has grown quickly and this year an administrative building including a modern social area is planned for construction.
On the area next to the plant, APG (an affiliated company of Verbund which is responsible for the expansion and operation of the high-performance power grid) plans to build an intermediate storage for the Weinviertel high-voltage line. Construction will begin in September this year and is planned to be finished in 2023.
Currently an ongoing study is exploring the possibilities of a sewage sludge drying plant next to the WtE-Plant. The project is intended to support the future topic of orderly sewage sludge disposal in the surrounding communities. This would facilitate excellent synergies with the WtE-Plant of FCC, such as; direct use of waste heat and electricity, exhaust air and waste water to be disposed of at the plant, as well as dried material which can be made available for recycling.
More information about the Waste-to-Energy-Plant in Zistersdorf can be found here.