55 .A.S.A. snow machines perform winter maintenance in Bratislava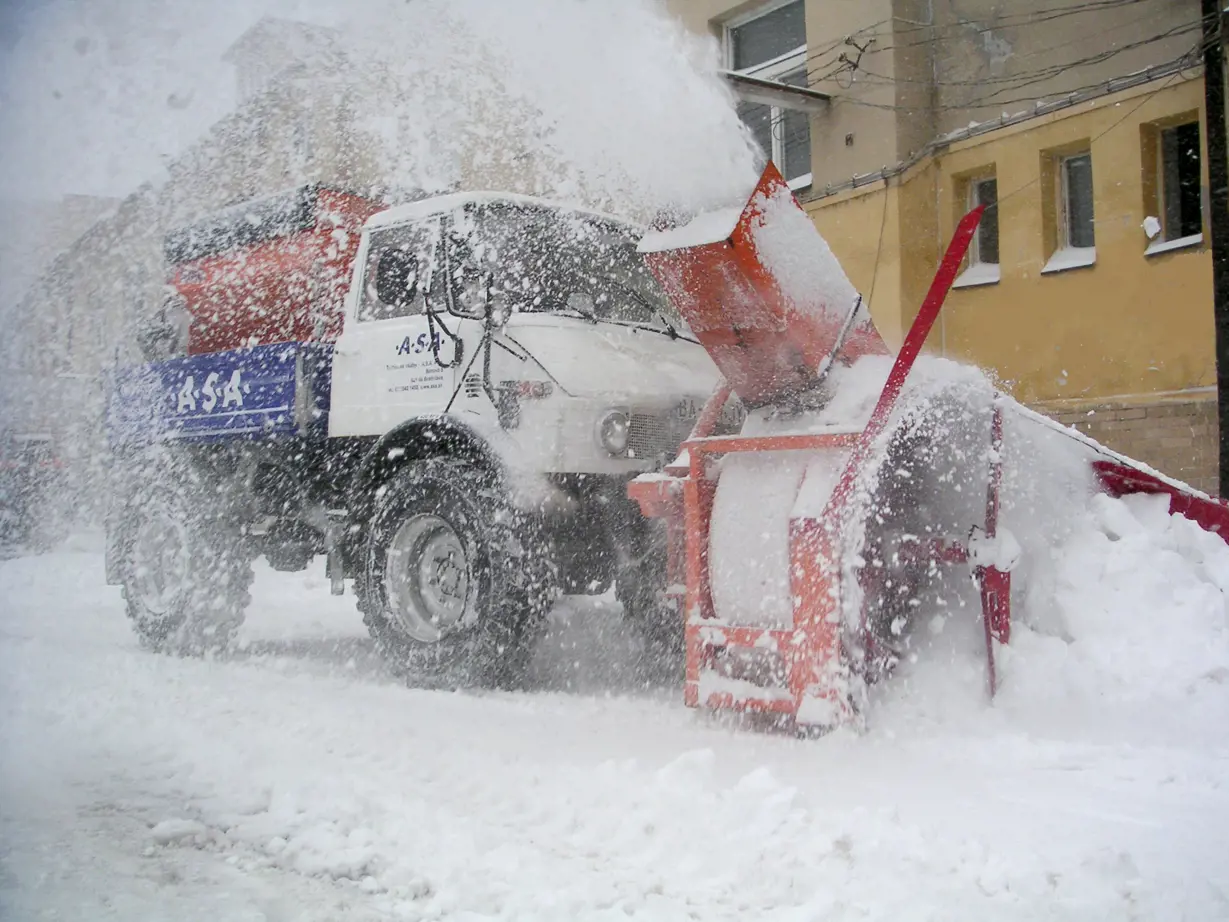 The end of January brings snow into the City again. To minimize the negative impact of snowfall on Bratislava citizens 55 snow machines and 83 manual workers of .A.S.A. Slovensko (Technické služby) are on call. Their emergency service began like every year on December 1st and it is assumed to finish on March 15th, 2013. .A.S.A. has provided winter maintenance for the City of Bratislava since 2002.
Vlastislav Guth, Operational Director of A.S.A. Slovensko, said: "In order to carry out winter maintenance we have 55 fully-operating machines – 43 salt spreaders with over 4 tons capacity, 11 salt spreaders up to 4 tons and one 1 snow cutter, accompanied by 83 manual workers, ensuring the maintenance of sidewalks, crossings and squares etc."
Although this winter has not been particularly chilly till the last days, in December and at the beginning of January there was a lot of operation carried out due to many wet days with falling snow or glaze ice, especially last 2 days. However, the winter is in the first half only, we have used about 4.500 tons of gritting materials (salt) so far.
Minimizing ecological impact
Thorough fares crossing protected zones our company uses SOLMAG only – ecological salt which is more environment-friendly. Annually about 3.000 -7.000 tons of salt is used.