.A.S.A. acquired Scheele Bulgaria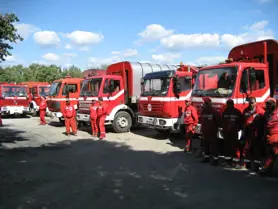 In June 2008 .A.S.A. has closed the deal of acquiring 100% of "Scheele Bulgaria EOOD", one of the biggest waste management companies in Bulgaria.
Scheele Bulgaria EOOD is active in collection, transportation and landfilling of communal and industrial waste. The service range compasses street cleaning and winter service as well. Company sites are allocated all over Bulgaria in the regions of Sofia, Pleven, Dobritsch, Razgrad, Jambol, Botevgrad, Dupniza and others.
This new .A.S.A. subsidiary will contribute approx. 6 million euros turnover and 550 employees to .A.S.A. group.