.A.S.A. is 20 years old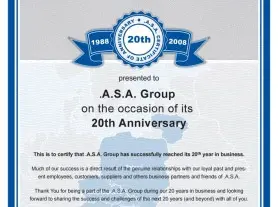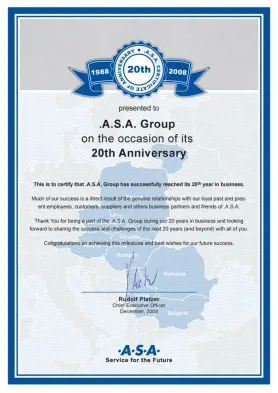 In December 1988 .A.S.A. was founded in Vienna.
The intention of the state-owned company "ÖIAG" at that time was to step into waste business in Austria.
The fall of the iron curtain was an excellent chance for our company, which we took.
Today .A.S.A. is covering 9 countries employing more than 4300 people. The success-story of .A.S.A. is based on the cooperation of customers, employees, suppliers and shareholders.
We thank all who have contributed to our development!