.A.S.A. is celebrating 20 years on the Czech market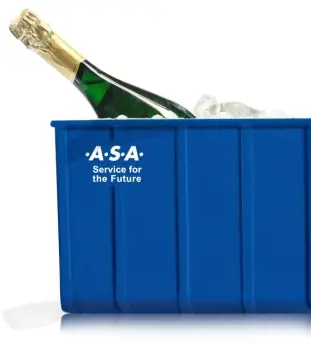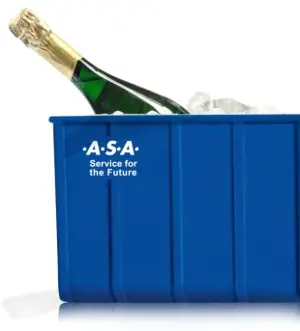 This year in August the company .A.S.A. celebrated the 20th anniversary on the Czech market. During that time .A.S.A. became one of the leaders in the field of waste management, within the Czech Republic .A.S.A. companies provide services for nearly 1.2 million residents and offer a comprehensive range of services to municipalities, businesses and business owners. The core business of the company is provision of complex services in the field of waste management, including collection and separation of waste, recycling, decontamination, cleaning and winter maintenance of roads, production of alternative fuels and recycling in order to return the waste back into the production process.
The company was founded in Austria in 1988. At the beginning there was the state-owned company ÖIAG, which decided to enter onto the Austrian waste management market and began to do business in this field practically from scratch.
The fall of the iron curtain provided an impulse for expansion into other countries, when the company grasped the opportunity to break into the markets in the neighbouring countries. A design office was established in Brno in 1991. Thanks to this, which was apparently based in the house of one of the employees of .A.S.A. A year later, the company won a tender for construction and operation of a landfill in the Ďáblice district of Prague, which was a turning point in its operations. The French company Electricité de France (EDF) became the owner of the originally Austrian .A.S.A. group in 1994, owning it until 2006.
The year is 2012 and .A.S.A. is one of the leaders on the Czech market for waste management. The company is a stable employer which provides work for almost 1700 people. It has a clear vision for the future – it wants to follow the path of maximum utilisation of waste, which means building sorting lines and municipal waste sorting plants.
There is a good reason why it is said that people are the greatest capital of each and every company. In the case of .A.S.A. ČR this is doubly true – almost a third of the people have been working here for 8 or more years. It is precisely due to the feeling of belonging and loyalty of the employees that .A.S.A. is a number one player on the market, something all of the employees of .A.S.A. deserve a big thank you for. So let us together wish our company many further success stories, which we will all be able to share in and contribute towards its further development. Good luck!
Points of interest
.A.S.A. – Abfall Services Austria
The first office of .A.S.A. was based in the house of one of its employees
The full stop at the beginning of the name .A.S.A. started to be used in 1997
In 2000 .A.S.A. exceeded a turnover of one billion CZK
8 employees have been working for .A.S.A. for 19 years now