.A.S.A. South supports into the project "children, who are finding the Christchild"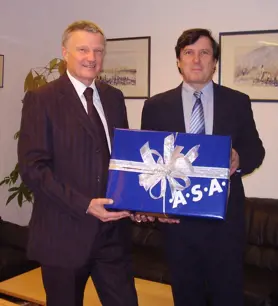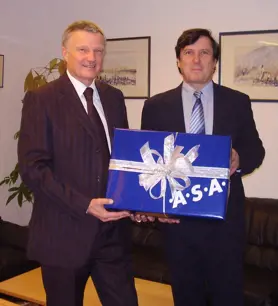 As in previous years, .A.S.A. Region South decided this year again not to give Christmas presents to their customers.
Instead we have donated a "big present" to the project "Children, who are finding the Christ child".
This project supports exclusively families (in particular with children), who got in big difficulties through no fault of their own.
Pic.: Wolfgang Leitner (li) and Manfred Grubbauer by handing over the present.