A successful year under difficult conditions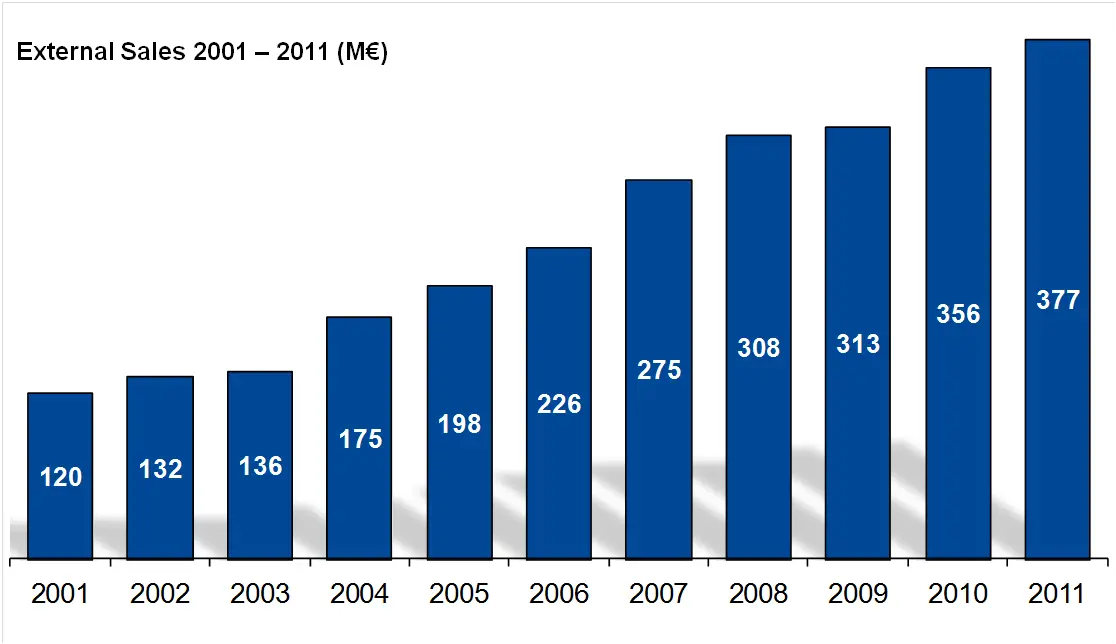 .A.S.A. impressively demonstrated its ability to grow and develop in spite of negative trends on global markets.
"The year 2011 - in terms of financial figures - was the most successful in our history despite the much proclaimed crisis", says Petr Vokřál, CEO of .A.S.A.. These excellent results were mostly due to the Czech Republic. With a sales contribution of 44% .A.S.A.'s biggest market surpassed last year's performance by 10%. Moreover, growth rates about 40% in our emerging markets Bulgaria and Serbia are particularly encouraging.
Revenues in the year 2011 reached 377 M€. This corresponds to a surplus of more than 20 M€ respectively 6% over the previous year and the budget as well. In view of the currently challenging economic climate this pleasing development was only possible by . A.S.A.'s strong effort to develop new services, markets and technologies. Combined with a further enhanced debt repayment .A.S.A. is able to proudly present a financial standing far above branch average. Such healthy development documents stability in difficult times and makes .A.S.A. a very attractive business partner. At .A.S.A. economic success goes hand in hand with social responsibility: an increased number of employees to about 4.500 in 8 countries makes the company once again to a reliable and stable employer.