Back2Life centre in Trnava celebrated its 1st birthday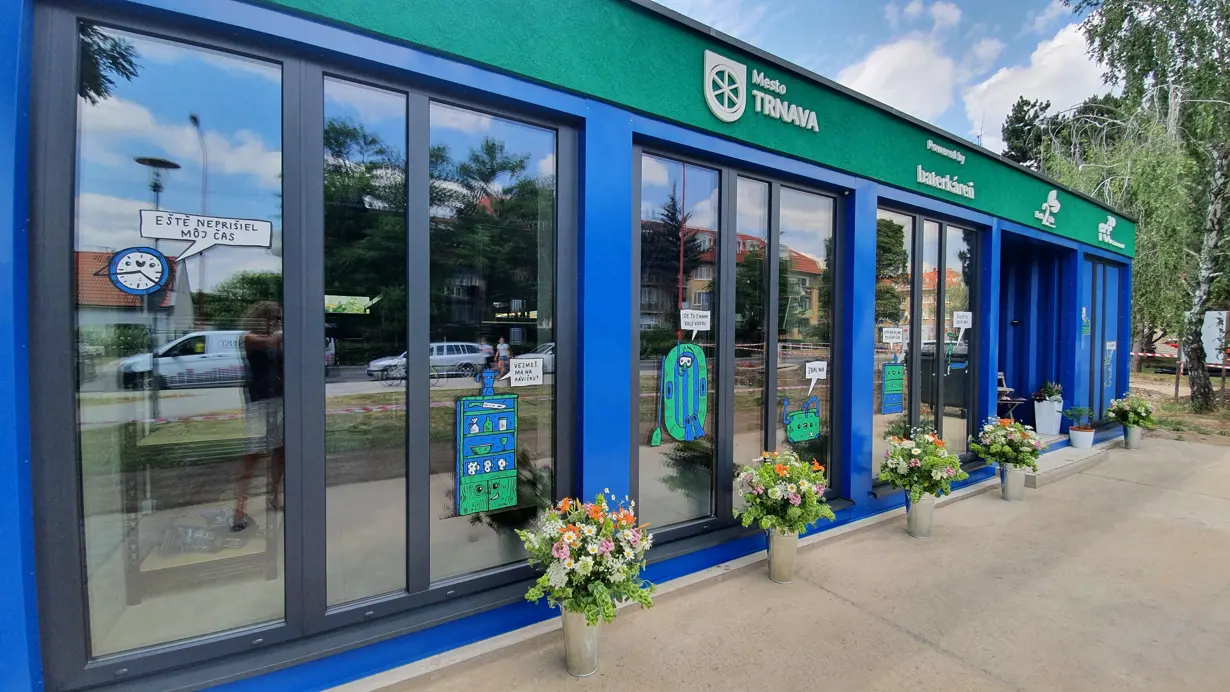 More than 11,600 items have found a new home, with the offer of household products permanently reigning supreme.
We support the circular economy
Trnava - 28 June 2022 - Back2Life Re-use Centre celebrates its first birthday. Exactly one year ago, in cooperation with the City of Trnava, we opened the Back2Life Centre, where citizens can bring their unwanted items while also finding something useful for themselves at the same time. The total turnover of the re-use centre in the year of its operation was almost 30,000 euros, even though the prices range from just 50 cents to a maximum of 8 euros.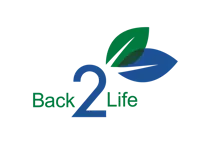 With the support of funds from the centre's profits, as well as the City of Trnava, the "Shared Workshop" was built - a space that combines community, circular economy principles, education and environmental protection. The City of Trnava also used part of the funds from the re-use centre for several green measures, including tree planting.
"Trnava residents are already clear about what they can find in the Back2Life re-use centre. It has become a natural part of their lives. We consider its operation to be very successful and the business model has proven itself in practice as a great form of supporting the circular economy. It is a model for many other cities and municipalities. When a client looks inside or visits the website, they immediately understand that this is an operation that supports the circular economy. The product offer stands out for its low price and diversity. Customers are often delighted by the attractions, which are reminiscent of the old days. As well as feeling good about a bargain or a donation, they also take away the feeling that they have made a contribution to protecting the environment. An item that might have ended up in a landfill will serve someone else," says Zuzana Krenyitzká, Communications and CSR Manager.
During the 12 months of operation of the Back2Life Centre, almost 11,700 items have found a new home and the widest supply and demand for household items still dominates. The project includes a popular website, www.back2life.sk, where clients can book items. Up to 86% of total sales were items that customers pre-booked on the site and only 14% were picked up directly at the centre without booking. The total number of items registered on www.back2life.sk was almost 16,500. Clients made 38,000 bookings (this includes repeat bookings if the customer did not pick up the item). Practice showed that it was necessary to reduce the booking time to 24 hours and the number of bookings that a client can make per email address to a maximum of 10 items.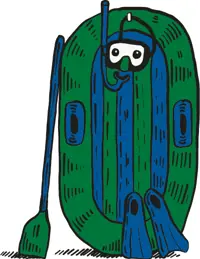 The stock categories were still dominated by household furnishings, which accounted for up to 35% of all items brought in. However, decorations and accessories, as well as toys and children's items, which remain very popular categories.
Total traffic to the www.back2life.sk website was more than 18,000 unique visitors, with the average visit taking up to 21 minutes. Up to 74% of clients visit the site from mobile phones.
In addition to a nice and clean interior, the pleasant surroundings of the centre are also important to visitors. In spring, we planted perennials in the meadow in front of Back2Life, which will bring joy to visitors and residents of the adjacent housing estate. Through the centre, we have also tried to make life easier for people who have found asylum in Slovakia from the threats of war in Ukraine. If a citizen of Ukraine visits Back2Life, he/she can take away free of charge the items he/she chooses, which are not already reserved, without any limitation on their number.
"Environmental responsibility and sustainability are core values of the FCC Group. Therefore, we are very happy that our assumptions about the success of the project have come true. After a year of Back2Life operation, we can evaluate the re-use center as a very successful and popular project that definitely has a future. Back2Life teaches people to live more sustainably, helps to change shopping habits and brings joy and a good feeling that an item we no longer need at home does not need to be thrown away immediately, it almost always makes someone else happy," adds Zuzana Krenyitzká.
What items can citizens bring to the Back2Life Centre?
Kitchen utensils, dishes, household furnishings and equipment, hand tools, sports equipment, toys, books, CDs, records, paintings, sculptures, art objects, home decorations, musical instruments, alarm clocks, clocks, baby strollers, car seats, cribs, as well as handbags, suitcases and bags.
What we don't take at the Back2Life Centre:
Bulky furniture, electrical appliances, textiles, food, chemicals, plush toys.