FCC Austria Abfall Service is participating in the EU Project "Assets4Rail" as Drainage Cleaning System experts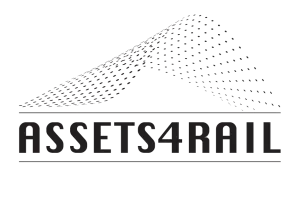 In 2015 Georg Kraxner, the leader of the project announced: "We started to develop a special worldwide new technology to be able to fulfil the needs of the Austrian Railroad Company (ÖBB). ÖBB started a tender for the cleaning of drainage systems in 2 railroad tunnels without blocking the traffic".
The device was planned and built in 2016 and is able to clean (tunnel) drainages including their slots, delivering video of the tube during the cleaning interval. The cleaning can be done in 500 m parts with FCC remote control from outside the tunnel.
With this project as background, FCC is now participating in an EU Project named Assets4Rail which started in December 2018. Assets4Rail is a 30 months Shift2Rail project which will contribute to the modal shift to rail by exploring, adapting and testing cutting-edge technologies for railway asset monitoring and maintenance.
The project started in December 2018 and can be followed via the website: www.assets4rail.eu
Assets4Rail shares the Shift2Rail view of having an ageing European railway infrastructure that needs to cope with the expected increased traffic in the future. To achieve this, we need an improvement in technology and a cost-effective maintenance and intervention system for infrastructure inspection and monitoring.
Therefor the main objective for the project is to develop a set of cost efficient, innovative and asset specific measuring and monitoring devices. These will not only collect and deliver the status data of the railway system (tunnel/ bridges/ track geometry/ safety systems/ rolling stock) but it will also process and analyse the information in Building Information Models with integrated algorithms to generate relevant maintenance infrastructure-related information to support asset management decisions.