FCC begins fit-out for Olympics Broadcast Centre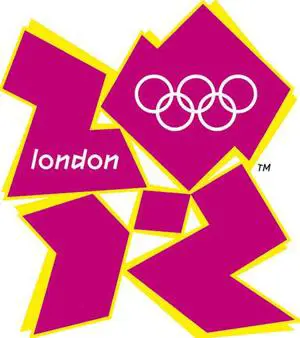 FCC is the only Spanish contractor on the Olympic site
Olympic Broadcast Centre and Euro 2012 - two historic sports projects for FCC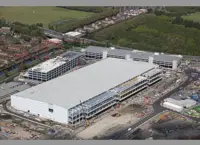 London, 16 August 2011: With the London 2012 Olympic and Paralympic Games less than a year away, Fomento de Construcciones y Contratas ('FCC') has commenced fit-out, commissioning and testing of the International Broadcast Centre ('IBC' or 'the centre'), the shell for which was completed last month.
FCC, the only Spanish firm amongst more than 40,000 companies involved in the 2012 Olympic Games infrastructure, will design and maintain the International Broadcasting Centre, including interior design and finishings.
The IBC, built by a team of up to 300 tradesmen, will be completed by 30 April 2012, almost three months before the Games begin. With a total floor area of 56,000 m2, one of the largest venues in the Olympic park, it will provide workspace for over 20,000 broadcasters, photographers and journalists from all over the world.

The opening and closing ceremonies, scheduled for 27 July and 12 August, respectively, will be especially major media events during the games. According to the Nielsen Company, 4.4 billion people worldwide tuned in to the 2008 Olympic Games in China, a record which the London Games are expected to surpass.
FCC has extensive experience in building infrastructure for major global sports events. As well as playing its part in the London 2012 Olympic Games, FCC is also heavily involved in the 2012 UEFA European Football Championship which Poland will co-host with Ukraine.
FCC's subsidiary Alpine (one of the largest construction companies in Central Europe,) was commissioned to build stadia in Poland for Euro 2012 including the national stadium in Warsaw, the opening venue of the football championship. Poland's 25.5 million Euro flagship stadium will have a capacity of 55,000 and is being built on on the site of the former stadium Stadion Dziesięciolecia.
In July Alpine completed the PGE Arena Gdansk in Danzig, one of the largest stadia in Poland, which seats 44,000 and will host several matches in the Euro 2012, including the quarterfinals. The PGE Arena has a distinctive yellow colour, an indirect reference to Danzig and the Baltic amber for which it is famous. Alpine also built the extension of the stadia in Poznan for Euro 2012 and modernized the MKS Stadium Cracovia in Krakow.
Other stadia built by the FCC Group include the Allianz Arena in Munich (Germany), site of the inauguration of the 2006 FIFA World Cup and the Dubai Cricket Stadium. In Spain, FCC has rebuilt Real Madrid's Santiago Bernabéu stadium and FC Barcelona's Nou Camp, as well as the 'Magic Box' – home to the Madrid tennis Masters.