FCC Environment CEE celebrates 30th anniversary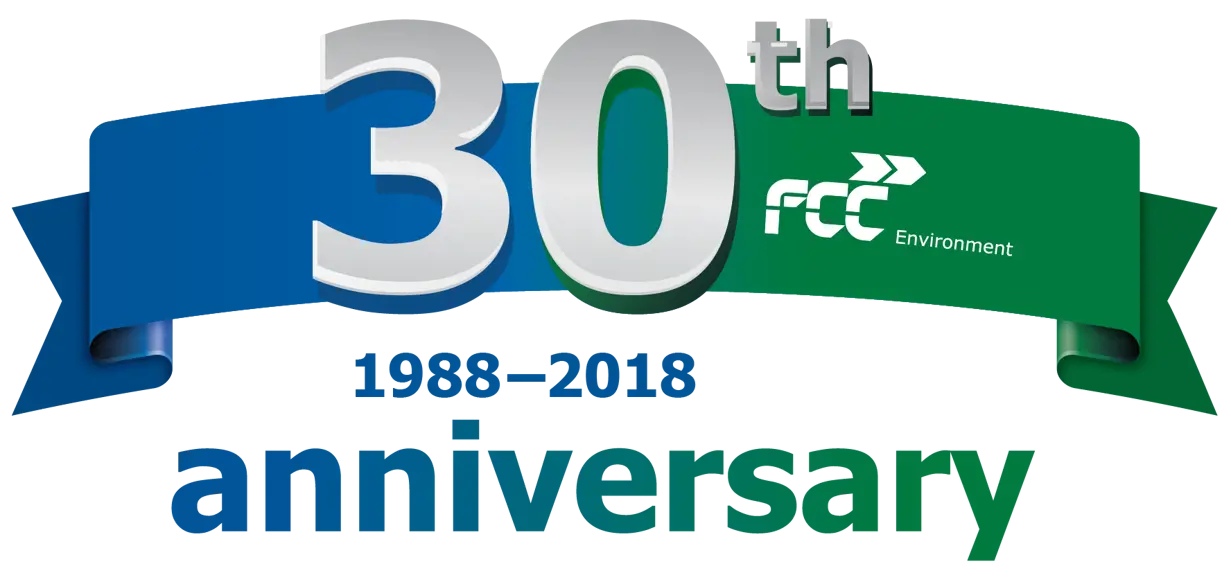 On this day - November 23rd - thirty years ago, the base of our company ÖIAG (Austrian industry-holding Ltd), was established by a notarial act. It is likely that few of the original founders could have imagined to have written such a successful first chapter in the history of our now international company.
From a purely Austrian company FCC Environment CEE (formerly known as .A.S.A.) has developed into an international concern. Austria, the Czech Republic, Slovakia, Hungary, Poland, Romania, Bulgaria and Serbia form the current territory of the Group's activities.
To illustrate some of the important events in our company's history a microsite - www.fcc30.eu - has been developed, focussing on the major milestones along the way. This microsite maps the successful 30 year journey from the company's foundation to the present day.
A quick recap of the most important milestones:
.A.S.A. (Abfall Service Austria) entered the scene in 1991, as well as the 4 points contained in it's new name. The first point at the beginning was especially important - thanks to this .A.S.A. always appeared (or at least very often) at the outset of alphabetical lists. The new logo was accompanied by a corporate design specification displaying the blue (transitional) and white colours.
In 2008, thanks to further acquisitions in - Austria, Poland, Romania, Lithuania, Bulgaria and Serbia - revenues exceeded 300M EUR for the first time.
In 2005, a new subject entered the ownership structure – the Spanish company FCC (FOMENTO DE CONSTRUCCIONES Y CONTRATAS, S.A.) a stock-exchange listed construction and service group - who became sole shareholder of the CEE Group.
The laying of the first stone at FCC Environment´s (.A.S.A.'s) first incinerator plant in Zistersdorf (Austria) was celebrated in May 2007. Its opening, in 2009, was one of the most important milestones in the Group's history.
In 2015, the process of rebranding from .A.S.A. to FCC Environment began, followed by the renaming of all of the companies in each country. This step fully integrated the CEE Group (formerly .A.S.A.) into the FCC Group, allowing us to benefit from the global visibility of the brand FCC.
With optimism for the future
"Service for the Future" is our statement and it encapsulates the philosophy of our group with our success built upon a clear vision of future developments. We profit from both the international dimensions of the CEE Group and the support of our owners FCC (the Spanish global leader in Environmental Services, Water and Infrastructure Development). This means that we can look to the future with a great deal of optimism.