FCC Environment CEE: Contributing to the World Heritage preservation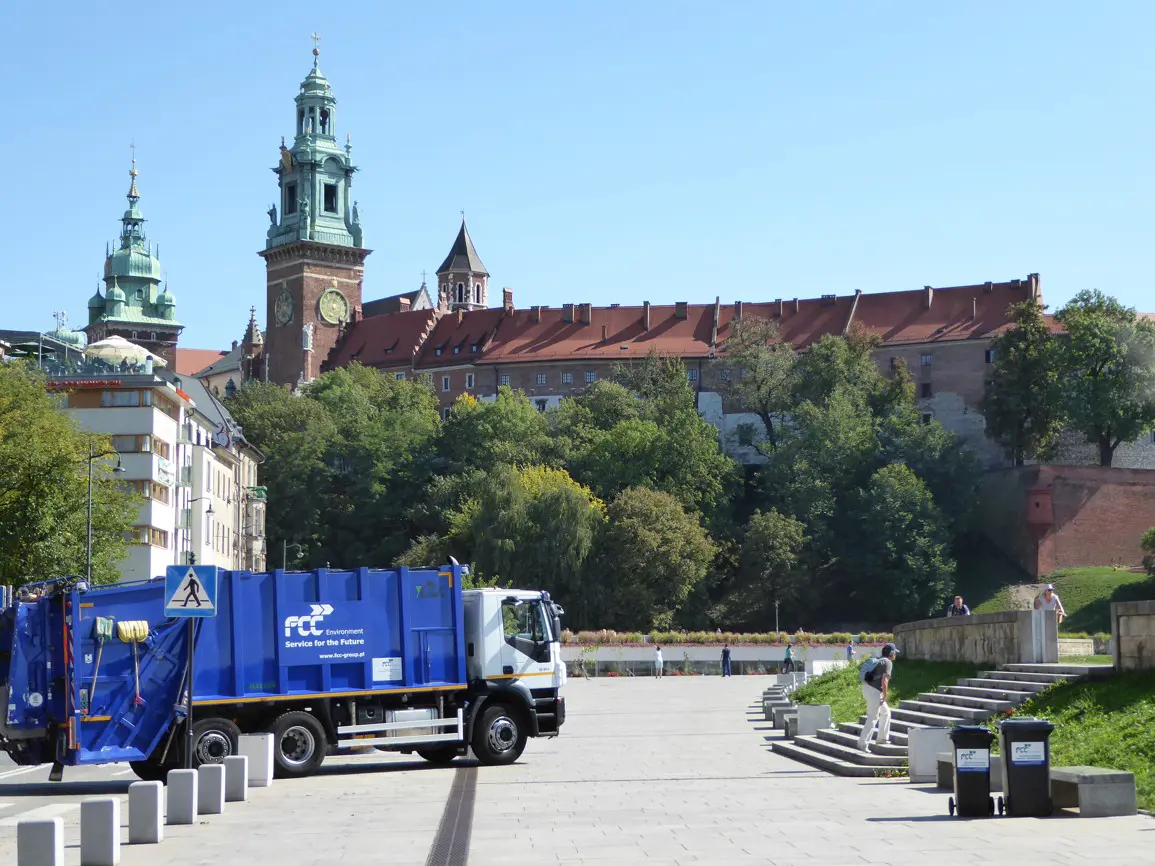 "Heritage is our legacy from the past, what we live with today, and what we pass on to future generations." (UNESCO)
At the World heritage list you can find 1.092 properties ; 845 cultural, 209 natural and 38 mixed (UNESCO 5/2019). With 10 of them the FCC Environment CEE brand is tightly connected. You can find here our colleagues, trucks, bins and containers keeping the places clean and well maintained.
We care about the future
Responsibility for the future also stands with us in the first place. Following our mission "Service for the Future" we aim to minimize waste and transform it to a valuable resource. By reducing environmental burden, we help secure a good quality of life for present and future generations.
We support by our services the good quality of life in 8 countries in Central and South-Eastern Europe.; in Austria, Bulgaria, Czech Republic, Hungary, Poland, Romania, Serbia and Slovakia. Here we serve more than 1.379 municipalities and 4,9 mil residents.
Thanks to our services are the cities cleaner and better preserved what improves the quality of life for citizens and make the cities more pleasant and attractive for the tourists. This can be achieved also thanks efficient collaborative partnerships with the local authorities which enhance a destination's sustainability.
Among the places where our company provides its services are also locations listed as UNESCO World Heritage to be found. We are proud that we contribute to the preservation of the unique cultural heritage.
UNESCO World Heritage locations supported by FCC Environment CEE services
Historic Centre of Graz and Schloss Eggenberg (Austria)
Historic Centre of Vienna (Austria)
Semmering Railway (Austria)
Historic Centre of the City of Salzburg (Austria)
Boyana Church, Sofia (Bulgaria)
Villa Tugendhat, Brno (Czech Republic)
Historic Centre of Prague (Czech Republic)
Budapest, including the Banks of the Danube, the Buda Castle Quarter and Andrássy Avenue (Hungary)
Cracow's Historic Centre (Poland)
Bochnia Royal Salt Mine (Poland)
Don't miss the stories showing these interesting places!