FCC Environment CEE contribution to Circular Economy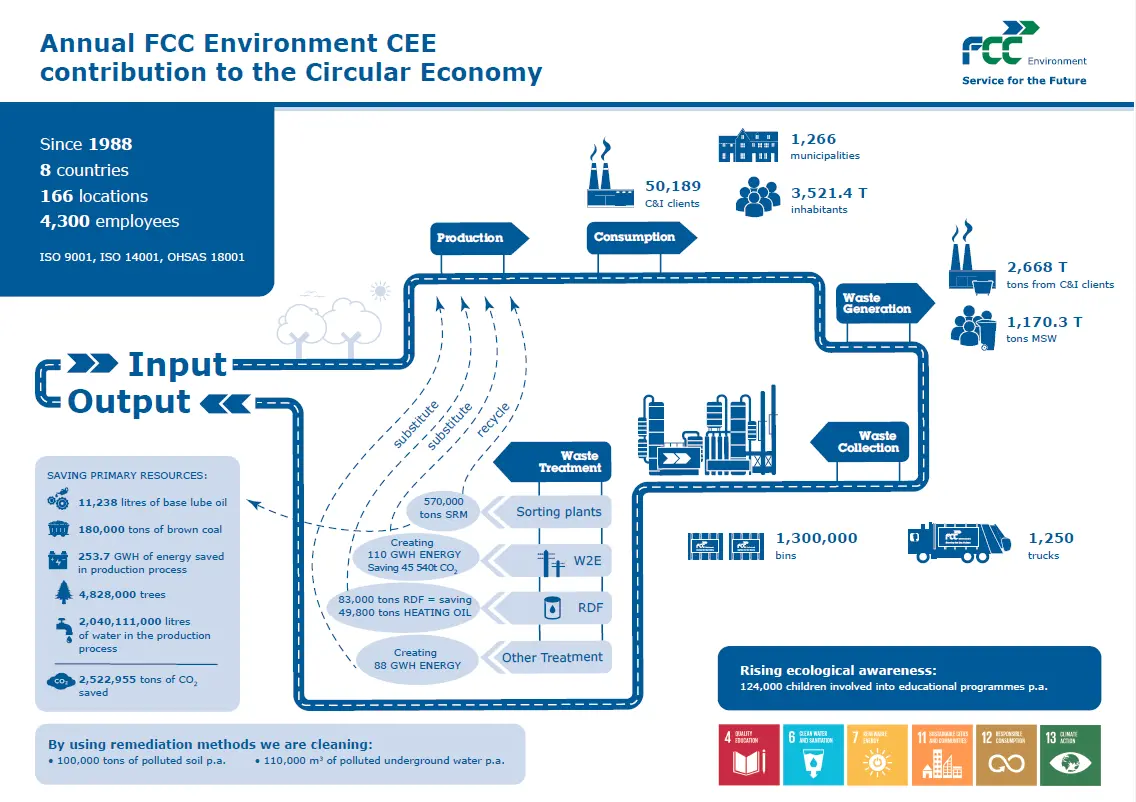 2–14 December 2018, the Climate Change Conference of United Nations is being held in Katowice (PL).

As we didn't want to miss such an opportunity to present our sustainable solutions, we took the advantage of the offer from the Austrian Embassy and Chamber of Commerce to be a part of the official Austrian stand. The location of the Austrian (and also our) stand is great, as it is opposite the UN stand and back-to-back with the stand of the US. So really in the centre of everything.
Today, on December 12th, our presentation at the stand is scheduled.
Enclosed Infographics summarizes our contribution to the UN Global Goals for the Sustainable Development.
We also present our contribution on our Instagram account.