FCC Environment CEE says strict NO to any Violence against Women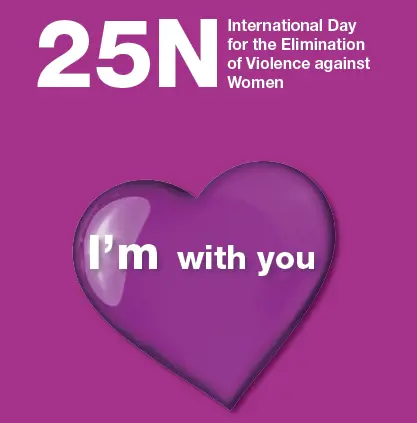 FCC Environment CEE supports the FCC Group wide campaign against violence against women again. However the International Day for the Elimination of Violence against Women is on November 25th, the FCC Group has prepared voluntary actions in all the countries in which FCC is present for the whole week from Monday 20th to Monday 27th of November.
The FCC employees worldwide can share photographs and messages with the hashtags #FCCdiceNOalaViolenciadeGenero and #FCCYocontigo. As specific support for this campaign, FCC will hold various activities in its corporate head office in Las Tablas in Madrid, including a commemorative seminar, provision of purple bracelets and posters, sending of mailings to all its employees, messages on the intranets, photograph of employees forming a purple heart, etc.
The slogan for this year's campaign is "I`m with you" showing our commitment with the campaign.