FCC remediation project in Serbia: Solving the problem of soil pollution resulting from the activity of NIS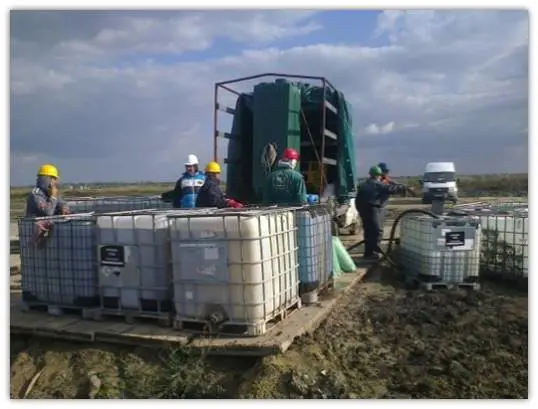 Highlights
NIS - Gasprom Neft is responsible for exploration and production of oil and gas in Serbia, located in the territory of Vojvodina.
Since 2014 FCC in Serbia has been running a successful remediation project aimed at solving the problem of soil pollution resulting from the activity of NIS.
A total of 23 projects have been completed so far, in the regions of Bačka and Middle/North Banat.
NIS sustainable mission
NIS is one of the largest vertically integrated energy companies in Southeast Europe. Its principal activities are exploration, production and refining, the sales and distribution of a broad range of petroleum products, as well as the implementation of energy projects. The main production and refining capacities of NIS, as well as a network of petrol stations and cogeneration modules are located all over the Republic of Serbia.
Sustainable environmental management within NIS comprises of; the delivery of equipment, revamp projects including those aimed at reducing the pollution of air, soil, water and ground water, reclamation and re-cultivation of polluted areas (historical pollution), environmental monitoring, energy efficiency boost and increased use of renewable sources of energy, as well as many others.
By remediation of the soil - where activities of exploration and oil and gas well drilling were conducted, as well as the activities of oil and gas exploitation - the risk to the health of local residents and employees at these facilities due to the pollution of soil, groundwater and air is being eliminated.
The remediation activities are focused on the continuing remediation of historic pollution and restoration of the agricultural land to its original state. The majority of the primary mud pits are located in Vojvodina, in the municipalities of Srbobran and Kikinda, while the remaining ones are distributed through Banat and Bačka, as well as around Požarevac.
FCC Eko d.o.o – the important partner for NIS in remediation projects
FCC in Serbia has been cooperating with NIS on its remediation projects since 2014, when FCC Serbia won the tender for 13 drilling pits. "Our services include treatment with bioremediation, transport, disposal and reclamation", explains Bojan Marković, the Country Manager of FCC EKO d.o.o . "Long-term business relationships between NIS and FCC in Serbia are based on mutual trust and cooperation, loyalty and reliability, transparency and quality. We feel a responsibility to our customers and the environment – economics and environmental protection are thus one and the same for FCC."
For the remediation; a rehabilitation and reclamation project has been defined which processes all of these important elements and which has been approved accordingly by the Ministry of Environment. Regarding the location and application of the techniques implemented for the remediation of the land; the most optimal execution has been deemed to be "in-situ" according to the type of dominating process - applying the biological method.
The cooperation with NIS has continued to expand each year. A total of 23 projects have been completed so far, in the regions of Bačka and Middle/North Banat.