Modern Technologies for Better Environment- Halbenrain Waste Management Center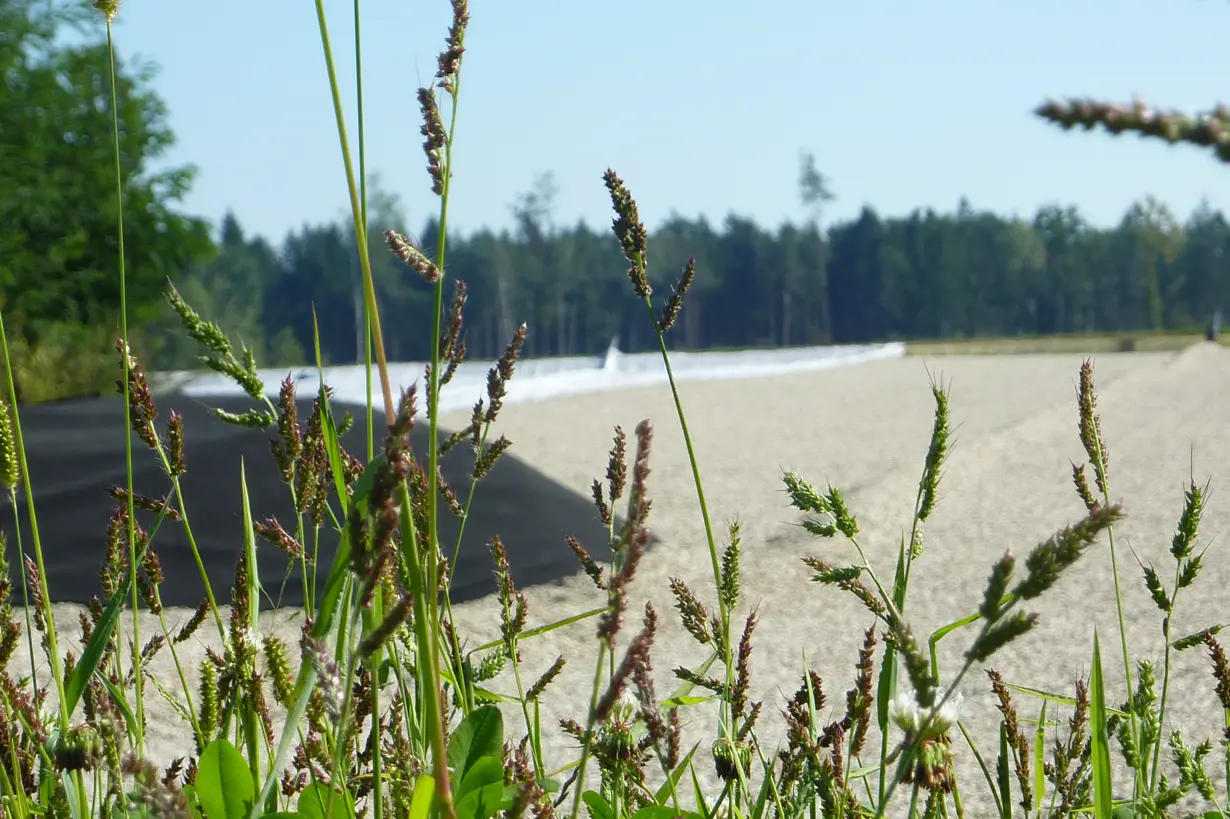 When we read of a waste landfill, we usually imagine a pile of rubbish. The disposal site in Halbenrain (AT), though, shows that this need not necessarily correspond to reality. This landfill site is the oldest within the .A.S.A. group. Already the first glance from the entrance reveals a tree-covered hill. As you walk among the robinias and other trees, with a little luck you can see hares, deer, and even snakes. In a couple of centuries, this forest will be part of the surrounding wildlife; a result of a safe and environment friendly waste disposal system.
The .A.S.A. landfill site in Halbenrain was established in 1978. In 1987 and 2009, it was extended to a total area of 16 ha and a total volume of 2.4 million m3. For a long time already, it has been more than a landfill; the facility has developed over the years to a comprehensive waste disposal center.
Seepage water cleaning, conversion of landfill gas into electricity, composting, sorting, or mechanical-biological waste treatment (MBWT) are some of the technologies that help create better environment.
Seepage water (contamined water) is made into clean water of drinking quality (20,000 m/year).

Using various methods, industrial and domestic waste is made into high-quality fuels used for district heating of many buildings (8,000 t/year).

Gases originating from the landfill are made into electricity (eco-power) using a gas engine (approx. 3,000,000 kWh/year).

In a sorting plant, industrial waste is processed into single recyclable fractions that are used in recycling for the production of new packagings (2.000 t/year).

Biogenic waste is processed in composting plants in order to be further used. The fertilizers and substrates originating from the process can be returned to circulation by being used in agriculture.
In 1994, the .A.S.A. landfill site in Halbenrain became the first European waste management center to be certified according to ISO 9002. The implementation of this standard guarantees sustainable and verifiable adherence to all official requirements, especially to all provisions for environment protection and for the control and preservation of evidence of the landfill and plant operation. The waste management center in Halbenrain is, of course, also certified as a specialized waste disposal company.