ÖKOPROFIT Award for .A.S.A. Graz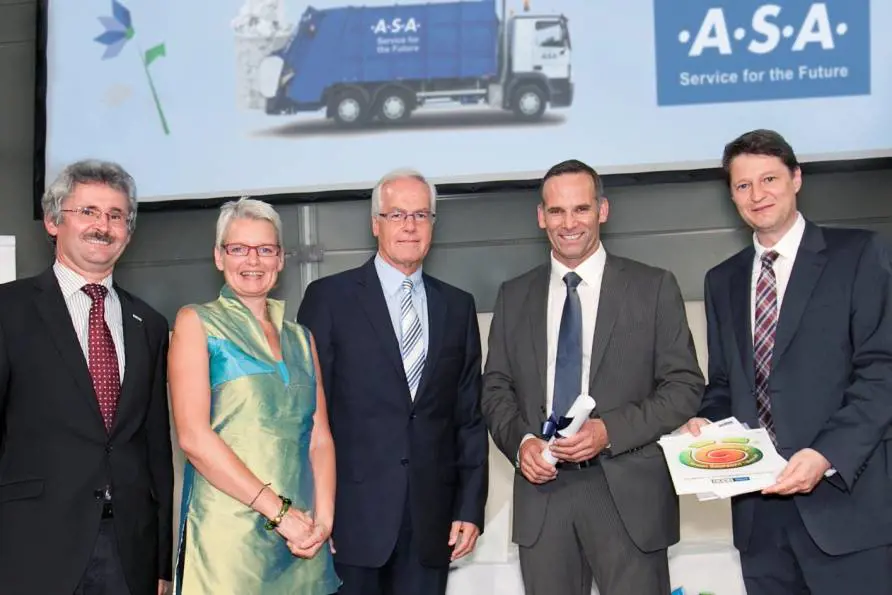 In 1991 the environment protection scheme ÖKOPROFIT was developed by the Environment Agency Graz in cooperation with Graz University of Technology. The goals of ÖKOPROFIT are the conservation of natural resources, the implementation of environmental protection measures, the reduction of emissions and the strengthening of cooperations between administration (authorities), companies and experts.
In 2010 .A.S.A. decided to join the basic ÖKORPOFIT programme. This resulted in the formation of an "environment team" consisting of H. Higgersberger (Location Manager Graz) and G. Bichler (Head of Facility Management Austria), as well as a comprehensive data collection and the development of an internal environment programme. Examples of environment protection measures leading to the location in Graz being awarded the certificate "ÖKOPROFIT Company 2011" are the reactivation of a 3.8 km long railway track in cooperation with the City of Graz, a workplace health promotion scheme and the implementation of resources conserving activities.
The award was presented to .A.S.A. in a ceremony during the 20th anniversary festivities of ÖKOPROFIT at the Helmut-List-Halle in Graz on 2011 September 28.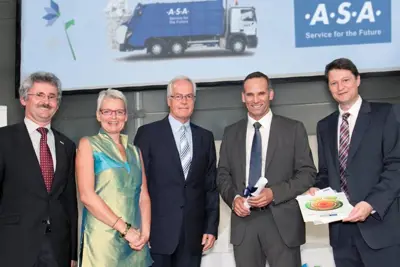 Photograph: ÖKOPROFIT
From left to right: DI Dr. Werner Prutsch (Environment Agency Graz), Deputy Mayor Lisa Rücker, Councillor DI Dr. Gerhard Rüsch, Hans Higgersberger (Location Manager Graz), Gerold Bichler (Head of Facility Management Austria)