Opening of .A.S.A.'s incinerator in Zistersdorf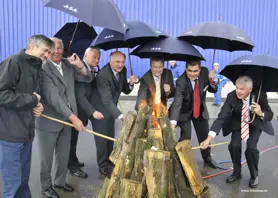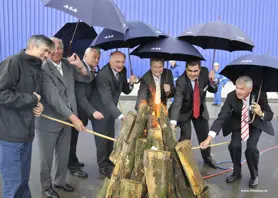 Under the attention of lower Austria's governor Erwin Pröll on 14th May the new incinerator was opened in Zistersdorf about 50km north of Vienna.
Additionally to many representatives of politics and economy the neighbourhood showed great interest in the ceremony and after lunch and show took the oportunity to visit one of the guided tours to the plant.
Zistersdorf's incinerator has a capacity of 130 000 tpy of domestic and similiar waste and produces electrical energy. Right from the first fire in the end of March until the end of May already more than 20 000t of waste have been burned.