Orange color as the symbol of a better future for women and girls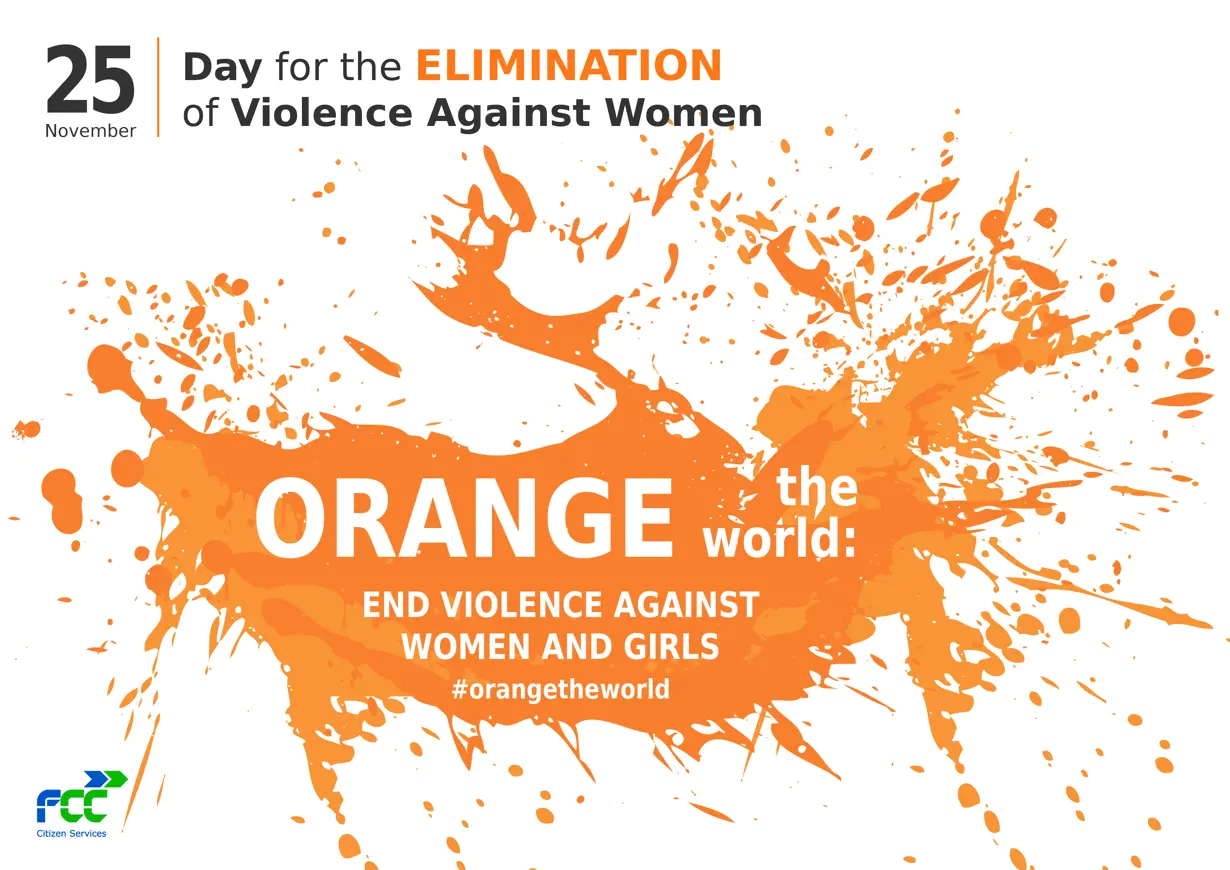 FCC Environment CEE as a part of the global FCC Group supports this year again the INTERNATIONAL DAY FOR THE ELIMINATION OF VIOLENCE AGAINST WOMEN, which is celebrated on November 25th.
With this campaign we also support the "PAINT THE WORLD IN ORANGE" campaign launched by the UN. A global campaign, organized by the United Nations asking our society, through small gestures as a garment, Orange ribbons, a bow etc. to "dye the world in orange ", showing the aversion to the violence against girls and women. The orange color symbolizes a better future, without violence, for all women and girls.
To mark this day, we are launching a new support campaign to celebrate and demonstrate our commitment to this cause. The campaign is translated into 14 languages.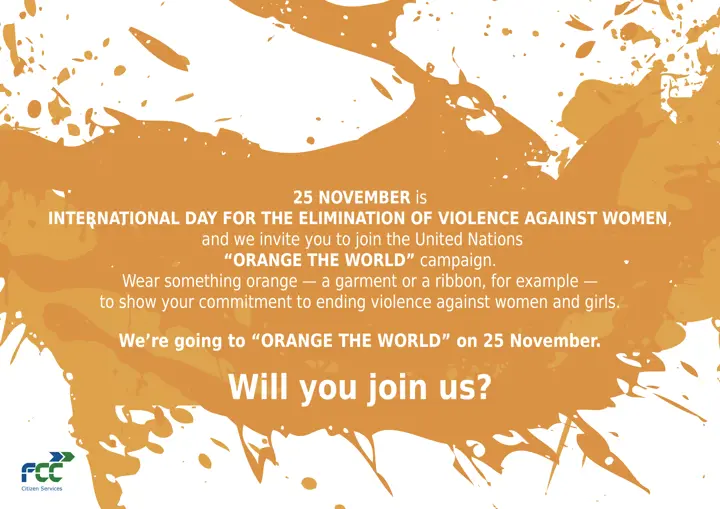 Romanian colleagues have joined the campaign