Recycled paper will represent the Czech Republic at the 2014 Winter Olympics in Sochi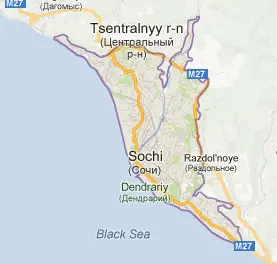 There is the highest probability that the recycled paper that .A.S.A. supplies to the company CIUR will take part in next year's Olympic Games in Sochi. While many athletes around the world are still fighting for the chance to compete, our paper's presence at the games has been more or less assured.
You might ask how this is possible. Simple. Since 2000, .A.S.A. has been a partner of the Czech company CIUR (www.ciur.cz), which is one of the leaders in Europe and around the world in producing high-quality cellulose fibers from recycled paper. All of its cellulose products are made only from selected recycled material in the Czech Republic. Its product development is focused primarily on the high level of usage of such recycled material, thus demonstrating the maximum concern for the environment. In addition to industrial fibers, energy-efficient insulation systems and HVAC products play a major role in the company's portfolio.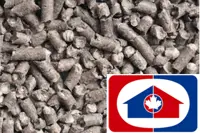 CIUR products in the industrial fibers segment include S-CEL 7G. This is a stabilizing additive for SMA (stone mastic asphalt) made out of cellulose fibers. One of the basic raw materials for the production of S-CEL 7G is recycled paper. Reverse fiberizing paper back into cellulose fibers creates a basic medium for other ingredients. This product is unique in several respects. Thanks to special production technology, raw materials and ingredients, it offers many improvements for use in roads. Among the major improvements are an increase in the quality of the road surface (due to the content of asphalt in the coating mixtures), a reduction in sagging by asphalt aggregates (a marked advantage for driving on roads during summer months), and a lower laying temperature (significant energy savings for the construction company).
You can see its application for yourself at various places like the Formula 1 racetrack in Silverstone, England, the takeoff and landing runways at Europe's third largest airport in Frankfurt, Germany, and on a number of roads and highways in the UK, Germany, Romania, Czech Republic, Hungary, Poland and Slovakia. If you ever travel to Shanghai, China, it's already there to greet you on the local feeder and bypass roads.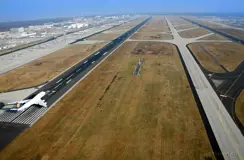 Photo: Fraport AG
So the paper that perhaps you threw into the trash is going to appear at the Winter Olympics in Sochi. It will be a part of the games and have every bit as much to do with their success. Or you will come across it, without even knowing it, on your travels elsewhere around the world. Paper is entering a new phase of life, is once again finding some use. Several times already, in fact, because ordinary paper can be recycled up to six times. (You can learn more about here)