Recycled tires help sick children and horses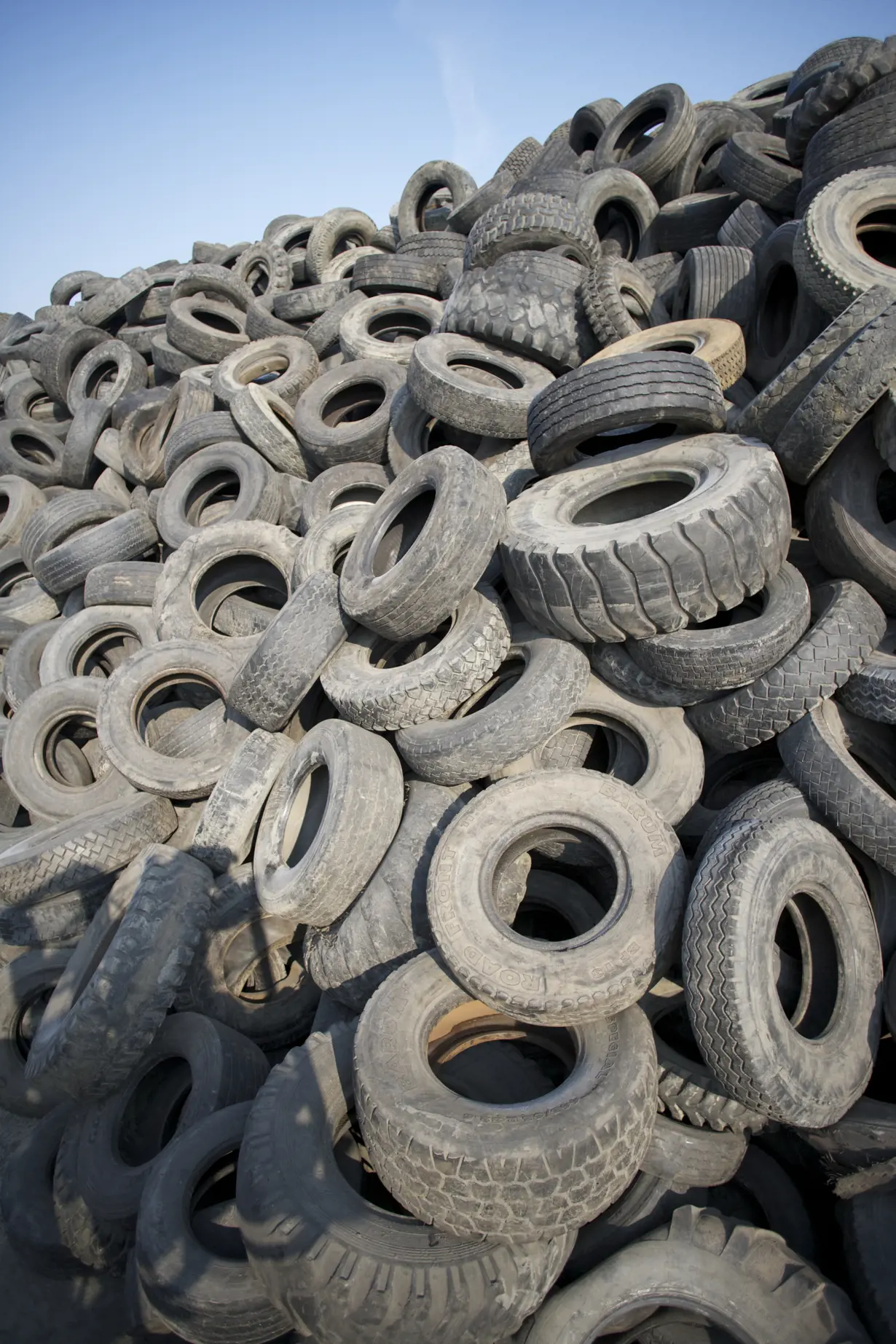 Location: Napajedla stud farm. A stud farm nearly 130 years old, one of the best facilities of its kind in Europe. As the cradle of several famous winners, the stud farm has scored a number of successes throughout its history. Horses born and raised at the stud farm in Napajedla have won races not only in the Czech Republic and Slovakia, but have also been victorious in races in Great Britain, Germany, Austria, France and Switzerland.
The stud farm is now home to 156 stallions and mares, consisting of current, future and former winners of many prestigious races. "We are dedicated to 'all of our residents' despite the limited financial resources for their maximum care," says Margit Balaštíková, the director of the stud farm. "We are constantly striving to improve conditions for their training and recovery, because we treat a number of horses with problems, particularly with the musculoskeletal system, at our facility." That is why the stud farm has decided to test hipotextil, a special compound produced by the company RPG Recycling, which belongs to the REC Group. It is a mixture of textile material and rubber granules, which is a byproduct in the process of recycling used and new tires.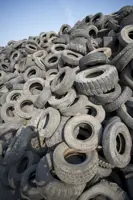 It is an environmentally friendly product that does not affect the quality of the environment, nor endangers human health or animal health. "Tires are an amazing material and are 100% recyclable," says Radomír Bureš, the executive director of RPG Recycling. Tires are made of rubber, textile fibers, a steel cord, and a small amount of soot. The first step in the recycling process is to cut up the tire into pieces measuring approximately 20 x 30 cm, including the cords, which, at this stage, cannot be separated from the rubber. The next step involves chopping and crushing these tire pieces into bits no bigger than 20 mm. A strong magnetic belt then removes more than 95% of the free steel cords from the debris. This is followed by fine crushing, where the rubber for recycling is cut to the final size. During this process, the free textile fibers are continuously extracted through a vacuum and the remaining steel cord is removed in two phases. The resulting product is primarily rubber granules, with secondary bits of steel cord and textile fiber. "From one car tire weighing 10 kg we are able to extract on average 6,7 kg of rubber granules, 1,4 kg of steel cord with a purity exceeding 95% iron, and 1,9 kg of textile fibers, called chemlon," adds Bureš. RPG Recycling annually recycles about 18.000 tons of tires, of which 500 tons come from .A.S.A., which has long been one of RPG Recycling's partners. The company .A.S.A. is one of Europe's leaders in waste management and the provision of municipal services. Every year .A.S.A. processes more than 0,5 million tons of secondary raw materials.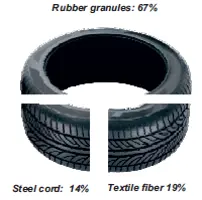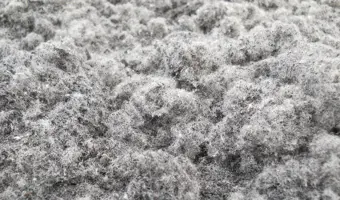 "Our experience with this compound so far is very good," says Mrs. Balaštíková. Mixing it with silica sand creates a pleasantly elastic coating with stable, excellent anti-slip and damping properties. "It is a very soft and flexible surface, which really surprised us, and since it doesn't freeze, it reduces the risk of injury to people and animals." This has been confirmed by veterinarians Petr Eim and Tomáš Benko, who look after the health of the horses. "Although we have had this surface for only a short time, we can see positive results. It minimizes vibrations and therefore protects the joints and ligaments of horses and ensures the total safety and flexibility of their movements."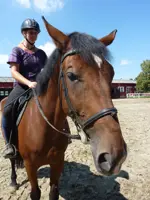 A beautiful example is Millas, the best vaulting horse for individuals in 2012. In that year he finished in 2nd place with Adam Lukáč (junior men's category) at CVI in Stadl Fears (Austria) and in 1st place with Viktoria Martinčeková (junior women's) at SVP in Šaľa (Slovakia). Millas is now recovering at the stud farm following a difficult operation for a chip inside the hoof joint on his right front leg. Thanks to training on the hipotextil surface, his health is improving and we expect him to continue his promising career after recovery.
Like other horses at the stud farm, Millas is also used in the commendable program of hippotherapy. For many years, the Napajedla stud farm has been cooperating with the Sunshine Home for children and adolescents in Otrokovice. "Many of our children suffer from some form of severe disability. With the help of horses, handicapped children can develop their motor skills, improve their health condition, and contact with animals helps them to communicate. The children have the opportunity to spend time in a group, and thus develop their physical skills e.g. cleaning and feeding the horses. Also important is the environment at the stud farm. During poor weather, the horses can be ridden in the hall, which is now equipped with a soft surface, formed from the textile material of cut-up tires. This surface is good for horses and training on the horse is more pleasant and safer for both the rider and the horse. And because they can be ridden in a hall with a surface made from a material that doesn't freeze, this provides greater safety for the horse and rider during wintertime. Previously, we had to restrict our rehabilitation program during poor weather, which was quite unfortunate for the health condition of the children," says Jiřina Kovářová, the director of the children's home, approvingly.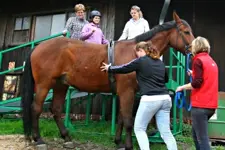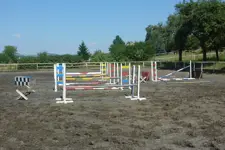 And so old tires at the end of their motoring career can connect two practically incompatible worlds and "do good deeds". They are further proof that the lifetime of products need not end in the trash bin, container or at a recycling center. Although it may seem incredible, waste can also help to heal.
Other stories about waste and the recycling of various materials can be found here.