Renaming process from .A.S.A. to FCC completed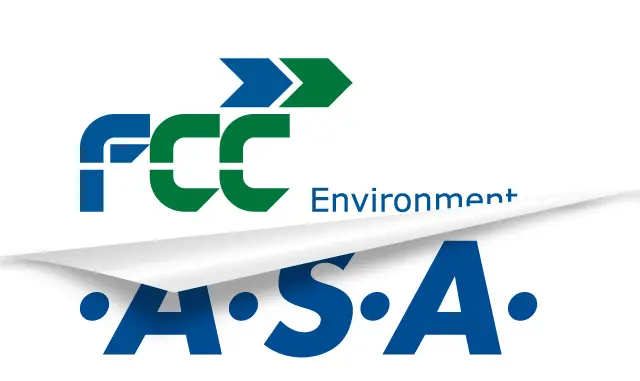 The process of changing identity from .A.S.A. to FCC is complete. With the renaming of A.S.A. Eko Polska Sp. z o. o. to "FCC Polska Sp. z o.o." on November 21st 2017, we have now completed the second phase – renaming.
The renaming process started in February 2016 by changing the business names of 14 .A.S.A. companies in the Czech Republic. This process was then was rolled out through the entire Group and all together 46 business names have been changed.
The brand first
The change of brand began in March 2015 with the logo change from ".A.S.A." to "FCC Environment" - the brand of the environmental division of our mother company, FCC. By taking this step FCC Environment CEE Group has become fully integrated into the FCC Group.
FCC Environment CEE Group represents the environmental services and citizen services sectors of FCC in Central and Eastern Europe (CEE). By introducing FCC Environment in this area, FCC expressed the importance of the CEE Group concerning their future development strategy, especially in connection with the internationalization process of the whole FCC Group. FCC's growing plans are focused on environmental services and water. The CEE Group's expertise reinforces that international development.