Salzburg - the Mozart City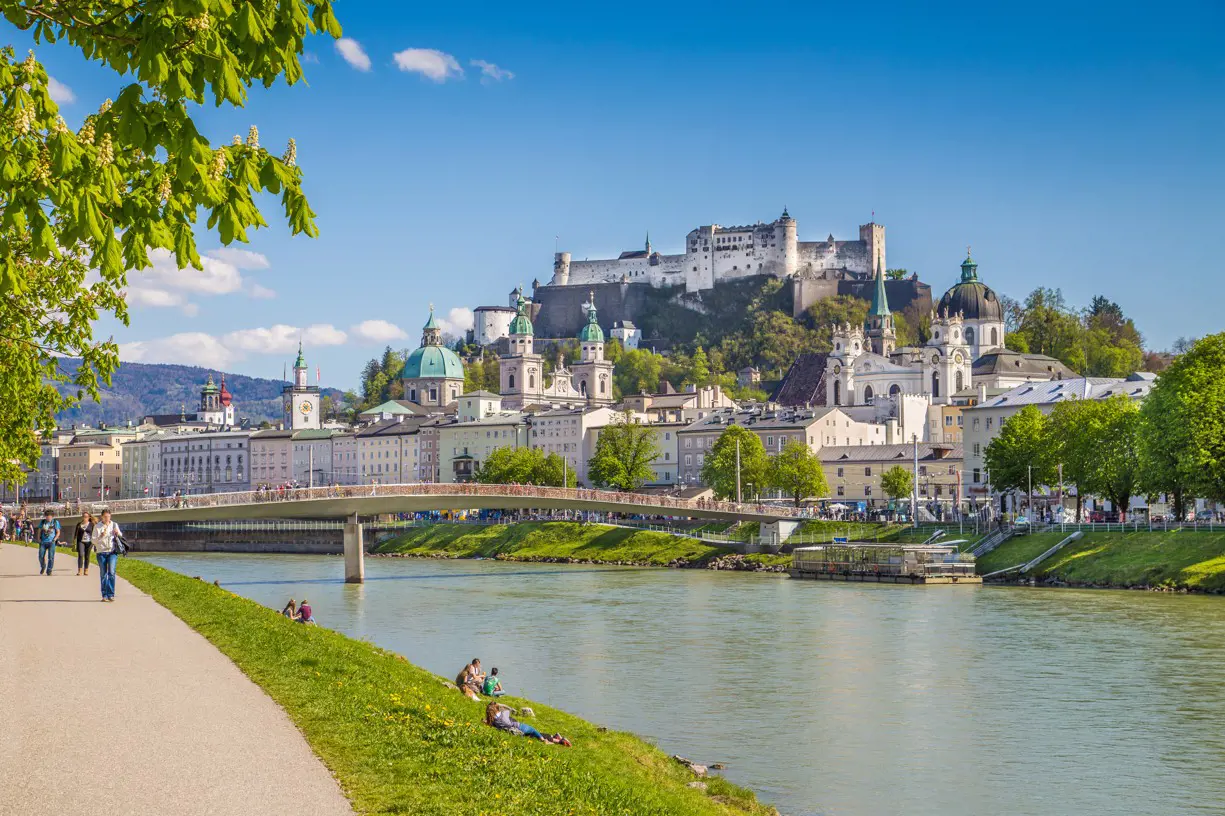 You've most probably heard of the beautiful Austrian city of Salzburg before, and even if you haven't, there's absolutely no doubt that you will at least be familiar with Salzburg's most famous son - composer Wolfgang Amadeus Mozart - which is of course the reason Salzburg is also known as "Mozartstadt"(Mozart-city). Salzburg is the capital of the federal state of Salzburg and the fourth-largest city in Austria.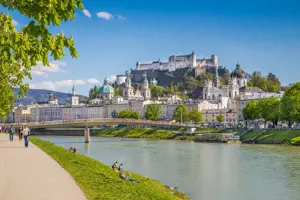 Are you planning on taking a trip to Austria? If so, then be sure to include Salzburg right at the top of your list of places to visit. Whether in winter with its romantic, glittering Christmas markets, or in summer with its wonderful parks and castles, Salzburg is a place of yearning for music-lovers, culture-vultures and aesthetes alike. With its international art and culture, its exciting history and globally known personalities such as Mozart, there is so much to savour. It wasn't easy for us to narrow it down, as there is simply so much in Salzburg to see and do, but we finally managed to come up with our very own BIG 5 list of must-see attractions:
Silent night! Holy night! – Enjoy the most wonderful time of the year while visiting the Christmas markets in the old town of Salzburg. And, if you like things a bit less hectic, then take a trip up into the mountain villages surrounding the city, where you will find cosy, old-fashioned local Christmas markets in stunning rural settings. The christmas-carol "Silent night! Holy night" is a favourite for so many people around the world, but far less people know that this famous song actually originated in Salzburg.
Salzburg Festival – Every year, for more than a century, Salzburg's historic city center is turned into a huge stage for art and culture. Fans of music and art from around the globe, as well as renowned artists, performers and celebrities, travel to Salzburg to experience one of the world's most important cultural festivals. Each year, from July to the end of August, a wide cultural programme is provided with more than 180 stage events taking place, which include; operas, concerts, theatrical performances, readings and more. The festival was founded more than100 years ago when the well-known play "Jedermann" ("Everyman") was performed for the first time in front of the Cathedral. To this day the play, which is the highlight of every festival, is still performed and includes performances by famous celebrities and actors from around Austria.
City of Salzburg – Salzburg itself has garnered a lot of bynames over the centuries, such as Mozart-city, Festival-city, Salzach-city and more. Large parts of the old town belong to the UNESCO World Heritage Site, and a walk around the city will afford you some of the most beautiful and impressive sights, which you absolutely should not miss during your trip to Salzburg. Climb up to the Hohensalzburg Fortress, the largest completely preserved castle in the city, where you will be met with an overwhelming 360 degree panorama view of the city and its surroundings. Salzburg Cathedral will surely take your breath away, equally impressive from the inside and the outside it is one of the largest domed structures north of the Alps, with room inside for more than 10,000 visitors.
Mirabell Gardens and Mirabell Palace – On the other side of Salzburg you will find a truly magnificent place to relax. Since 1606, when the palace was built, the Archbishops of Salzburg have created a unique domicile here, with a dwarf garden, hedge maze, fountains, statues and a superb view of the cathedral and fortress.
Getreidegasse –Although this alley is quite unremarkable in name (Grain-Street or Alley), it is actually the most famous and historic thoroughfare in the inner city of Salzburg. On your way down Getreidegasse you will encounter lots of historic buildings, narrow passages, as well as the infamous iron signs, which still hang outside houses as testament to the fact that it was once the city's centre of trade. Walk on just a bit further and you will arrive at the most famous building in Salzburg - the birthplace of Mozart. As you will find out, it's pretty much impossible to spend any time in Salzburg without stumbling across his name.
If you need a relaxing break after all of that sightseeing you can take a timeout and visit the stunning countryside in the regions around Salzburg. Surrounding the city itself are the snow-peaked mountains of the Alps. But, you don't even have to leave the city if you want to be somewhere green and peaceful - Salzburg also has two hills, right in the middle of the city itself; the Mönchsberg and Kapuzinerberg.
FCC Austria Abfall Service AG in Salzburg
For many years FCC Austria Abfall Service AG has been taking care of waste removal services for a large number of industrial and commercial companies in Salzburg and feels honoured to serve this extraordinary UNESCO-city.