Same values, same vision: Networking at the ISWA Congress in Vienna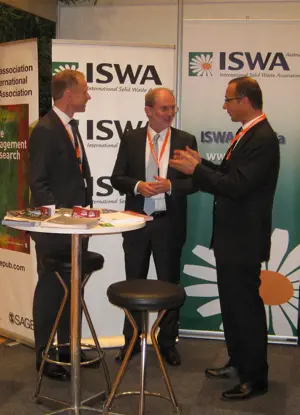 Left to right: DI Rainer Kronberger (President ISWA Austria), Dr. Bertram Laub (.A.S.A. Abfall Service AG), DI Hermann Koller (Managing Director ISWA General Secretariat)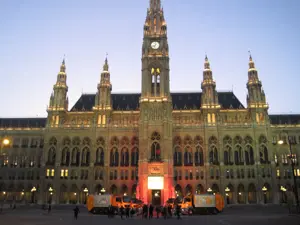 Reception at the Vienna City Hall

Vienna, 9th October 2013.
Vienna is hosting the annual global waste management ISWA congress (International Solid Waste Association) from October 7-11th, and has welcomed over 1,200 international experts, decision makers and visitors. One of the co-sponsors of this international event is the .A.S.A. group, the leading waste management company in Central and South-Eastern Europe.
ISWA is a global, independent and non-profit making association and has been following its mission since 1970 to promote and develop sustainable and professional waste management worldwide for the public benefit. The annual congress is therefore one of the most important events worldwide in the field of waste management.
For the .A.S.A. group, the transfer of knowledge and know-how has been one of the keystones of our corporate policy for over 25 years. We are active in 8 countries in Central- and South-Eastern Europe and support our local business partners and municipalities in the development and operation of their waste management systems.
"Our cooperate mission and values correspond with the vision of ISWA – to professionalise and sustainably design waste management according to the requirements of the respective markets with human and future in mind. Therefore we are pleased that the city of Vienna has been able to organise the ISWA world congress in Vienna and are glad to support with emphasis this global expert event, says Dr. Bertram Laub, from .A.S.A. Abfall Service AG.







Fotocredit: .A.S.A. Abfall Service AG