Scrap metal is not ready for the scrap heap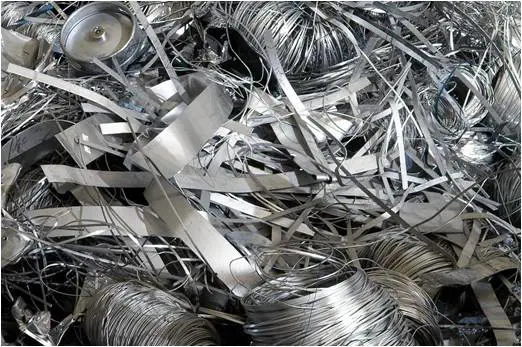 It is ready for the scrap heap. This constant refrain can be heard often. The fact is that something is ready for the scrap heap, but this does not necessarily mean that it has come to the end of its life's journey. There is still the chance that it could be of interest to somebody, which is the theme of this story.
Every driver knows how it pays to choose quality tires. Their road handling depends on many components. One of them is a metal component, the so-called cords, whose existence owes, among other things, to scrap metal from .A.S.A.
But let's start from the beginning: Pieces of rail. Old pipes, sheet metal,.... That's what the motley pile of scrap metal looks like accumulating in the yard of SD Kovo in Mladá Boleslav, which belongs to the group Demonta Trade SE (www.demontatrade.cz). The company .A.S.A., a traditional partner of SD Kovo, has made its contribution to this pile.
A major portion of the carefully sorted scrap metal from this yard goes to Třinecké Źelezárny (Třinec Ironworks) – Moravia Steel. This iron and steel colossus is the largest steelworks based on Czech capital that produces the most steel in the Czech Republic. Every day the scrap metal entering the gates here is changed with other admixtures into new products for the construction, engineering and automotive industries. The scrap is put into the blast furnace of the mill, melted down, and combined with alloying ingredients to make cast ingots. If the final product should be wire, it has to be rolled into different diameters. Wire is the best-selling product offered by Třinec Ironworks.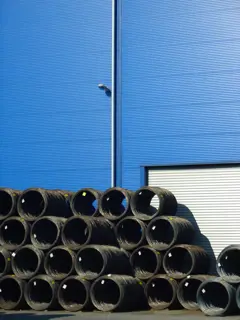 The wire then goes to customers all over the world. They include ŽDB Drátovna in nearby Bohumín (www.dratovna.cz). Here, the purchased wire is manufactured to make steel cords and tire wire for the automotive industry, cable wires and lines that are reliably used by skiers in the Czech mountains or miners in mines, springs for locomotives and cars, and wire for manufacturing screws for cars. It's a product that's a part of practically every step of our process," says Stanislav Sosna, ŽDB's Technical Director: "Every fourth car in the Czech Republic is driving with screws made from the wire manufactured in Bohumín."
For manufacturing steel cords for automobile tires, so-called cord wire is used. It is made of high carbon steel with high requirements for quality, testing and inspection. It decreases during the flow process by drawing its diameter, adding brass and increasing its strength, thereby increasing its quality and fatigue properties. The final shape of the cord is then obtained by stranding several wires. The final product must meet a number of critical features laid down by a fixed standard, including breaking force, Cu and Zn content in the coating, thickness of the coating, residual torsions or static adhesion to rubber. If only a single parameter fails, it heads for the scrap heap. "Every year ŽDB manufactures about 8.000 tons of cords, which is 3,691.544 km of wire that would, for better illustration, wrap around the Earth 92 times, be enough to go to the moon 10 times and to the sun 2,5 times," adds Mr. Sosna.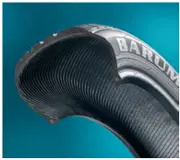 Quality is a prerequisite for safety, because wire is one of the basic structural components of new tires. The cords made from wires from ŽDB Drátovna are used by many tire producers around the world, including Continental, because it contributes to the desired quality of the tires that these manufacturers produce. Thanks to these steel cords, they have great road handling. And if you have them for your car, then you know as well as anyone.
More about metal recycling can be found at http://www.asa-group.com/en/ASA-Group/Waste-to-Resource/About-the-materials.asa
What happens to tires that are worn out? Other stories about waste and their "new transformation" can be read about here.