Sekopak and .A.S.A. improve primary selection of packaging waste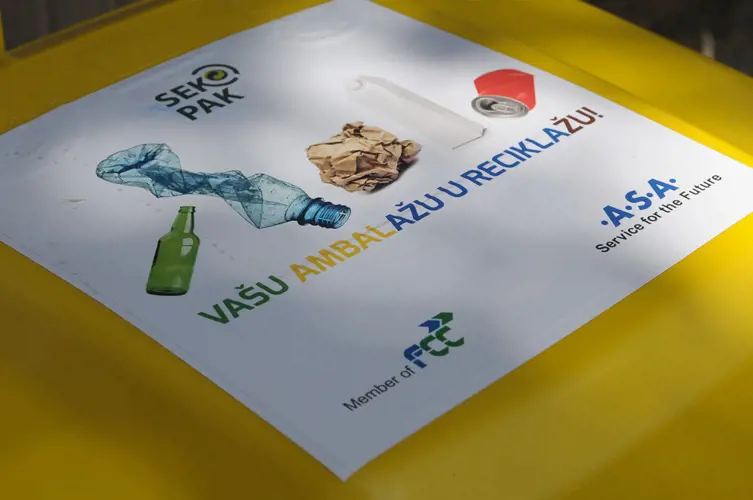 Companies and Sekopak and .A.S.A. in last months worked on establishing of project for improving the system of primary collection of packaging waste.
In the initial phase of the action named "Packaging in recycling" it was provided 500 bins of 120l which will be delivered in municipalities Kikinda, Lapovo and Despotovac.
Action started by the distribution of information flyers to inhabitants in chosen part of the municipalities and they had opportunity to check in to the system. Based on the checked inhabitants company .A.S.A. as of today started delivering specially marked bins for packaging waste without any compensation. Bins are provided for the disposal of so-called dry fraction consisting of all packaging waste, as follows: PET, paper, metal, glass and used Tetra Pak packaging.
The goal is to increase the efficiency of the primary selection of waste in order to obtain larger quantities of pure raw materials.
We invite all to join us in this action. The only choice is environmentally responsible and conscientious attitude toward our living space and this action allow it to citizens of Kikinda, Lapovo and Despotovac.