Students working visit to .A.S.A. / FCC Environment CEE in Bulgaria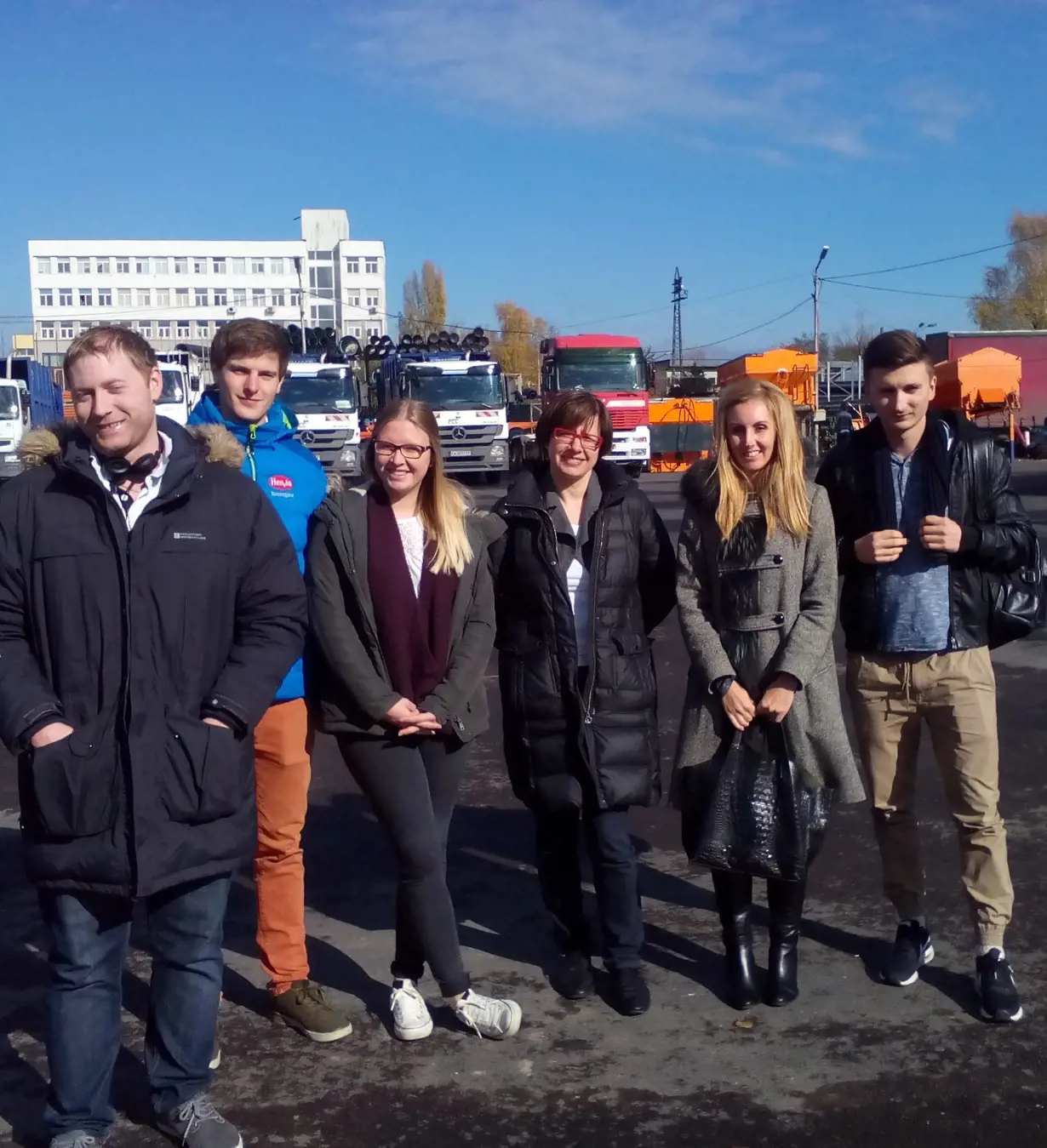 On November 4th 2016, a group of students - currently undertaking their bachelor degree course in "Logistics and Transport Management" and "Project Management and IT" at the University of Applied Sciences, BFI Vienna - visited .A.S.A. / FCC Environment CEE in Sofia. The group was led by Mag. Ewa Martyna-David.
The visit to .A.S.A. Bulgaria EOOD, was part of a short program in Sofia - the financial and cultural center of the country - where future managers had the opportunity to get acquainted with the activities of leading companies and government institutions.
At our headquarters, the Austrian students met with the Operation Manager of .A.S.A. Bulgaria - Orlin Karabashev – who presented different aspects of waste management in Bulgaria, shared our experiences in the Bulgarian market and discussed our future prospects as well. After the meeting, the guests were invited to visit one of our locations and to view our specialized cleaning equipment.
They discussed; snow removal equipment, specialized trucks for the transportation of waste, .A.S.A. Bulgaria's activities in the field of waste management, the collection of household and industrial waste, street cleaning and winter maintenance.
The meeting was highly appreciated by the group who expressed their gratitude for the valuable information and insight they gained.