Today we opened the Back2Life Re-use centre in Trnava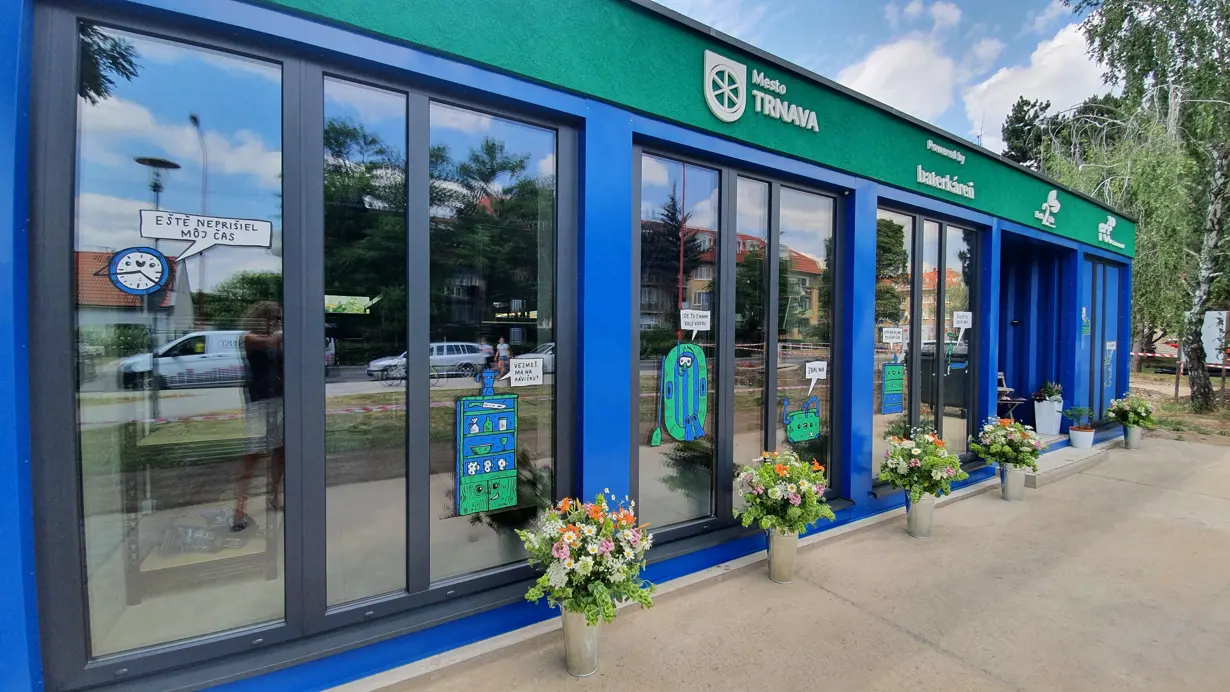 The FCC Group in Slovakia, in cooperation with the City of Trnava, opened the gates of the new Back2Life Re-use centre on Monday, June 28, 2021. The building is built of 5 used shipping containers specially adapted for business premises. Clients can bring to the centre free of charge things that they no longer need, but which are still usable, clean and functional. They can choose something useful for themselves at minimal prices.
How does it work?
Citizens can bring things free of charge to the Back2Life Re-use Centre and at the same time choose something suitable for themselves at minimal prices. The movement of things is transparently recorded from their receipt to sale. After handing over the things to the centre, their employees register them with a QR code. By scanning the QR code, a stock item will be automatically created and after being supplemented with a photograph and a description it will appear on the website www.back2life.sk. The client can buy the item directly in the centre (if it is not reserved for another client) or reserve it in advance at www.back2life.sk. After reservation, the customer will receive a reservation code valid for 48 hours to the entered email address, also indicating the location of the item in the centre. Upon arrival at Back2Life, the client finds the selected item, dictates the reservation code to the employee and pays a symbolic price for using the centre's services. If the client does not pick up the reserved item within 48 hours, it is released for another person. The items on offer at www.back2life.sk are divided into categories depending on price, size, preservation and functionality, but also on the purpose of use.
The aim of the project is not to generate profit. Any profit will be used for realization of community projects and greenery planting projects in the city of Trnava. The project run by a social care company also has a social dimension - it employs people for whom it is more difficult to find a job on the labour market (single mothers, disabled people and disabled pensioners).
What belongs to the Back2Life centre and what not?
YES: Kitchen utensils, dishes, household equipment, hand tools, sports equipment, toys, books, CDs, LPs, paintings, sculptures, art objects, household decorations, musical instruments, alarm clocks, clocks, prams, car seats, cots but also handbags, suitcases and bags.
NO: Large-volume furniture, electrical appliances, textiles, food, chemicals.