FCC Environment CEE has introduced two new electric vehicle charging stations in Himberg, Lower Austria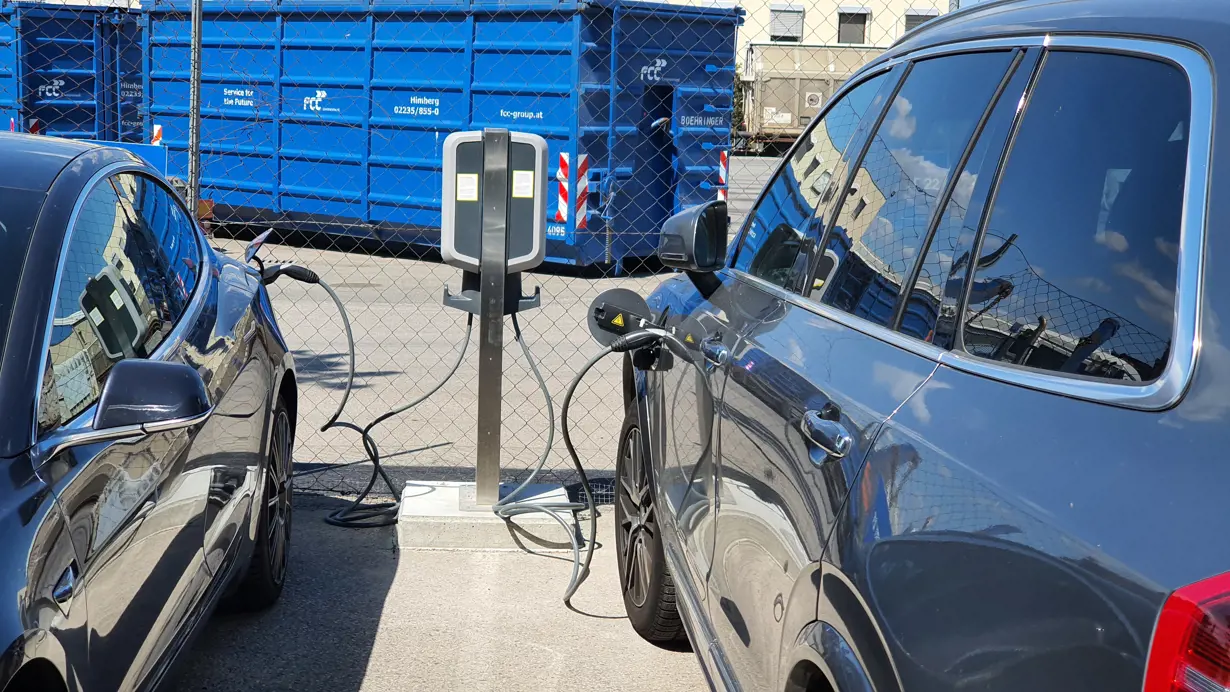 Even though a mass expansion of electric vehicles is still seen as something for the future, interest in them is increasing, and more and more people are turning to eMobility. It's become far more common to see people on the roads driving fully electric or plug-in hybrid vehicles, and since electric cars produce less emissions, they definitely offer a solution for the future.
Going electric has never been this easy.
However, the expansion of eMobility faces a number of challenges, especially in terms of infrastructure and recharging, that have to be addressed. The biggest challenge can be planning trips - electric car drivers still have to think about when, where and if it's possible to recharge their cars en route.
Making charging FCC electric vehicles simple
FCC Environment CEE has already welcomed into the fleet its first electric/plug-in hybrid vehicles. For these vehicles to be able to provide their relevant services, and to facilitate an increase in the share of electric/plug-in hybrid vehicles in the fleet in the future, it's also necessary to consider the infrastructure for recharging.
The first step was to build charging hubs. On May 20th, 2020, 2 new charging stations were introduced, which are including Keba 'P30 X 22kW' charging boxes, mounted on a Keba double stand, from the supplier SMATRICS. In addition, the laying of cables will mean that 2 more connections will be available for when additional company cars with electric-drive or plug-in hybrid technology are purchased.
The hubs are intended for the charging of FCC Environment CEE vehicles only, they will not be available for private or public use.