Circular Economy: Curious to learn more about it?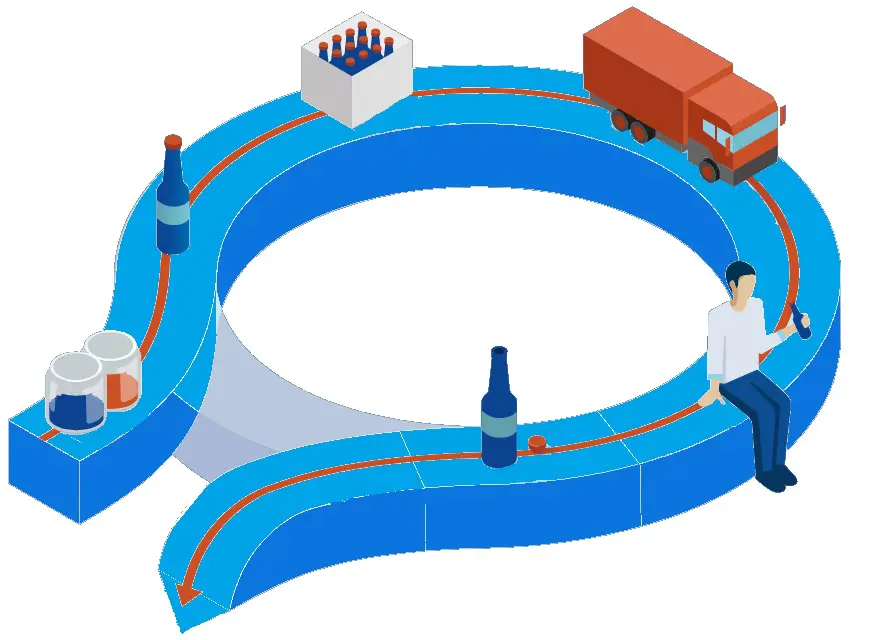 If you are interested in the Circular Economy topic is easy to find information almost everywhere as this topic has been very popular now. But if you are interested in the really reliable data from the "first hand", there is no better source than Eurostat.
In the special section "Circular economy" you can find a plenty of interesting data and information. The section is divided into 3 parts:
HIGHLIGHTS
Monitor the progress of your country: Explore Eurostat monitoring framework tool which will help you to easily evaluate your country's progress towards a circular economy by displaying all relevant indicators.
Discover the circular economy: The visualisation tool will help you to learn more about the circular economy in an easily-understandable and fun way.
Visualise flows of material resources: You can explore the simplified life cycle of materials in the EU from the beginning through to material processing to their different uses and final stages.
DIRECT ACCESS TO...
Indicators: The monitoring framework on the circular economy as set up by the European Commission consists of ten indicators, some of which are broken down in sub-indicators. The main groups are:

Production and consumption
Waste management
Secondary raw materials
Competitiveness and innovation

Tables

Publications

Policy context

Links
FURTHER TOPICS
Sustainable development goals: More information on sustainable development goals on Eurostat website dedicated section.
Waste statistics: All information and easy access to our data on waste, including topics such as generation and treatment of waste.
The whole Eurostat Circular Economy section is well structured and arranged, colourful, with infographics. It offers you many ways how to play with and learn something new. We are sure, you will like it. (and if not, we are sorry :-))