What do baby diapers and car floor carpet systems have in common?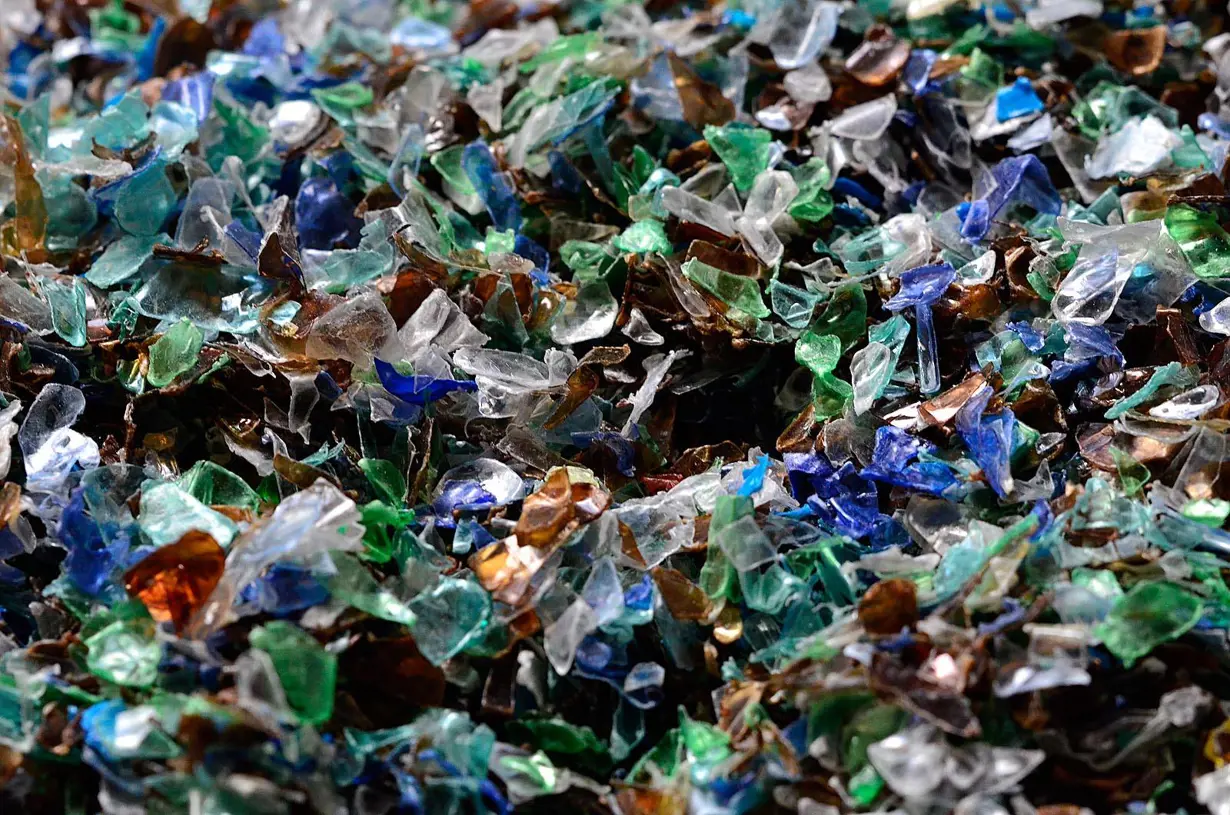 What do the diapers that a baby uses and the carpet mats in your car both have in common? Fibres. And, not just any fibres, we're talking about high quality polyester fibres prepared from crushed post-consumer PET bottles. Perhaps from a PET bottle, the contents of which you recently consumed and disposed of in a sorted-waste container.
Does that seem a bit far fetched? Well, it's really true! Today, modern technologies make it possible to process used PET bottles so that they can be reused in the form of either new PET bottles, or a range of other products like the aforementioned baby diapers or car mats.
There are a good deal of products in which we find the material known as rPET. You likely interact with PET bottles in their various states from the moment your day begins in the morning until last thing at night. The mattress you sleep on almost certainly contains fibres made from PET flakes. When you go out jogging, your sportswear and sneakers could well be made from recycled plastic. Your car's cleanliness is being maintained using components made from rPET. In the wintertime on your way to work, you could literally be wearing a PET bottle if you have a fleece jacket on, since the flakes serve as the basis for the textile fibre from which your jacket was subsequently produced. And, just for your information, 10 PET bottles = 1 winter jacket!
SILON & TESIL: established names with new content

One of the companies that makes these miracles happen - transforming used PET into new products for daily use - is SILON in Planá nad Lužnicí (CZ). A company with nearly 70 years of experience and well known for, amongst other things, its long running production of the popular fashion product "silonky" (nylon stockings).
In 1996, their production portfolio was transformed and SILON became the first company in Europe to introduce the continuous production of polyester fibres from post-consumer PET bottles (PET flakes). Today, the company designs, produces and sells polyolefin-based performance compounds and polyester fibre for applications in construction, the automotive industry, for hygienic and medical applications, as well as for general industrial applications. Nowadays SILON is among the biggest processors of PET flakes in Europe.
The company plant annually consumes about one billion PET bottles. The new production line, introduced in 2016, contributes about a quarter of this volume and the pulp from PET bottles is delivered from up to 26 European countries. One of their suppliers is FCC Environment CEE, through the company Purum Ltd. "Annually, we supply this process with several hundred tons of PET material, which is collected in our Group" - Lucie Zumrová, Head of FCC Environment CEE Group Communication and CSR.
Since 1966, "TESIL" has been the synonym and trade name for the non-creasing, synthetic fabric of polyester fibre. But, it has also recently undergone something of a transformation and now behind the name lies a a high quality polyester fibre product - made from recycled PET flakes - which is produced using crushed post-consumer PET bottles. TESIL fibre is favoured by almost all of the important European automotive brands for the production of head-liners, floor carpet systems, passenger compartment insulation, luggage compartment lining or wheel housings.
TESIL fibres play an indispensable role in the transport and distribution layers of non-wovens for the hygiene industry, as well as having many other specialised applications. PET fibre takes care of fluid management in hygienic products such as baby diapers, adult incontinence pads and feminine hygiene disposables. The company SILON is a pioneer in the use of fibres from recycled PET bottles in the field of hygiene. You will not find similar technology anywhere else in Europe.
The PET business in Europe; a challenge for all of us
In Europe, 29.1 million tonnes of plastic waste are generated annually, 32.5% of which is recycled (81% Inside EU, 19% Outside EU), 42.6% of which is used for energy recovery, with only 24.9% ending up at landfill. Since 2006, the amount of plastic waste being sent to be recycled has doubled.

Source: plasticseurope.org
Recycling is the first option for plastic packaging waste. By 2018, 17.8 million tonnes of plastic post-consumer packaging waste was being collected yearly for treatment. 42% of which was recycled, 39.5% was used for energy recovery, with only 18.5% going to landfill. Since 2006, the quantity of plastic post-consumer packaging waste sent to recycling has increased by 92%.
By 2025, according to European legislation, 25 percent recycled plastic is to be used for the production of plastic packaging, which will no longer just be made from so-called virgin plastic (made directly from oil). But recyclability limits need to be kept in mind; plastics, as such, can be recycled in three to five cycles before degradation.
This target is a challenge for everyone, and although the observed recycling rates and trends seems to be a cause for optimism, there is still potential for improvement. And that should definitely be a goal for all of us.