"Jump into the mud" - Grazathlon 2015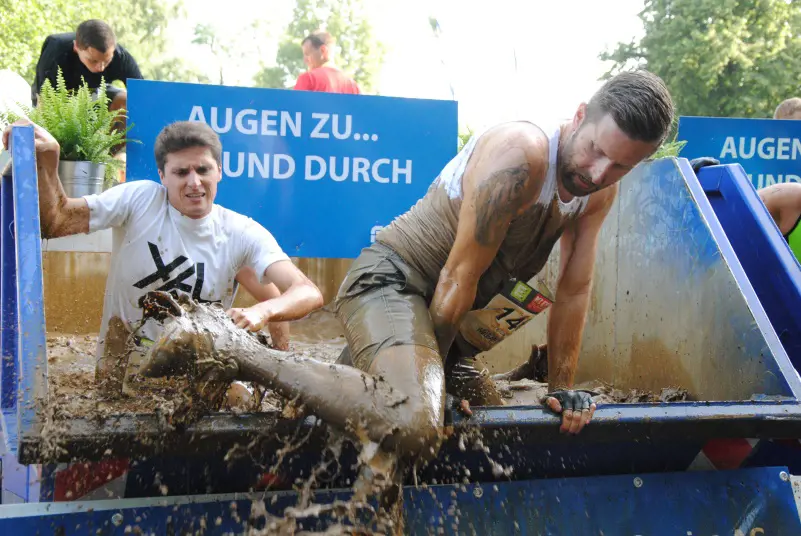 Once again .A.S.A. has been part of the most spectacular marathon in Austria – Grazathlon 2015. The event took place on 13/06/2015 at challenging circumstances. About 2.500 athletes were fighting against the heat of 34°C and the 16 hurdles on the 10km run through the inner-city of Graz.

One of the hurdles was represented by .A.S.A., which was one of the most entertaining and spectacular hurdles of the run. For sure it was a viewer magnet, since the athletes had to climb through 9 skips, filled with mud and make their way from one skip to the next one. In comparison to the last year it was more challenging for the enthusiastic athletes, because they almost had to dive through the last skip because of a fixed beam. After being drowned into mud it was pretty hard to finish the marathon and battle through the other hurdles.
Thanks to the strong presence of media like national TV-stations and lots of journalists, the new brand of .A.S.A. - "FCC Environment" - was presented in it's best way.

.A.S.A. is also very proud of 3 employees, who took the challenge and competed the Grazathlon 2015 brilliantly.