FCC Austria's first e-truck is already out on the roads of Lower Austria.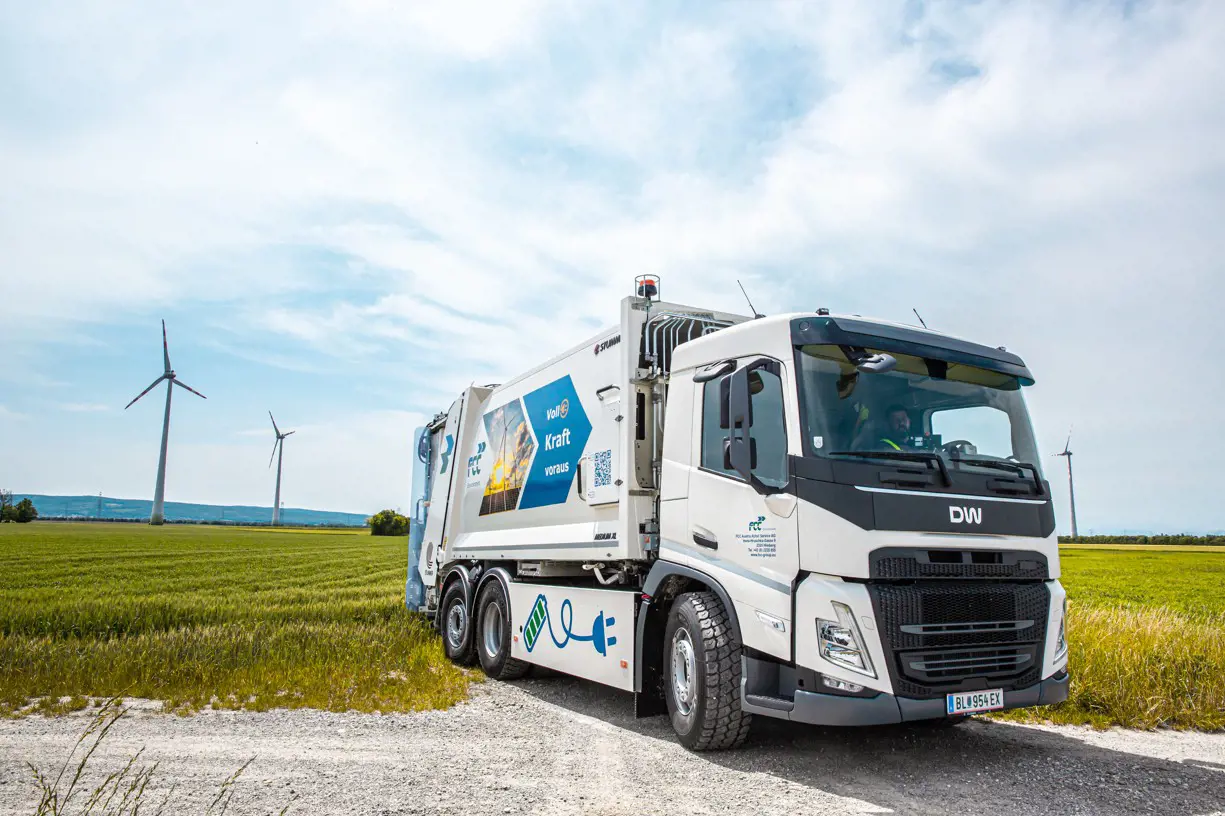 Our new e-truck isn't just quiet, but environmentally friendly and resource-saving as well. As one of the leading providers of environmental services in Europe, we're taking another step towards a sustainable future with our first electric waste collection truck.
We're kicking-off this summer in a particularly environmentally friendly way, by celebrating World Environment Day (05th June, 2022) with the launch of our new electric waste collection vehicle "Designwerk Mid Cab Collect 6x2R". Our fleet of over 200 special vehicles has now been supplemented by this environmentally friendly e-truck, which is already out and in service on the roads of Lower Austria.
Advantages for citizens and the environment
Emission-free: Due to its high efficiency and the elimination of fossil fuels, no local emissions such as CO2, nitrogenous substances or soot particles are produced.
Quiet: In addition to the fewer pollutants, the typical noise of the waste collection truck is minimised. The engines of electric vehicles and bodies don't require idling, so compared to combustion engines, they consist of fewer moving parts which also move uniformly. This makes electric vehicles particularly quiet and leads to a reduction in noise pollution for the environment.
Environmentally friendly: Our performance and services should continue to be characterised by high efficiency, reliability and modern solutions through the use of the electric truck. At the same time, we aim to take a further step towards a sustainable future by eliminating the use of fossil fuels. This new acquisition is in line with our company's commitment to sustainability.
Service for the Future - Future for the Services
Another "Service for the Future" that our e-truck provides is to the circular economy: the vehicle's batteries can also be recycled or reused for stationary energy storage.